NYLOPLAST BEATS PRECAST EVERY TIME
Faster Production
PVC body, water tight gasketed connections, and accepts a variety of frames, grates, and covers. Less than 3 day hot rush option available to get project started even faster. Call ahead based on order demand.
Faster Delivery
More basins shipped per TL with less truckload traffic to manage and arrive wrapped and palletized for easy job site storage.
Faster Installation
3-4X faster installation. Customized water tight structures with plug and play joints. No messy grout work that requires additional labor and long curing times.
FASTER DELIVERY
Every day you wait, the more money you lose. Order Nyloplast stormwater inlets today and stop waiting around.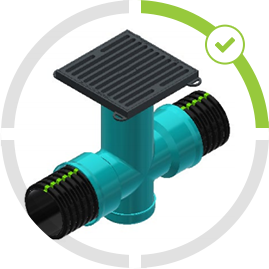 Less than 1 week
Nyloplast Drain Basin takes less than 1 week to arrive on job site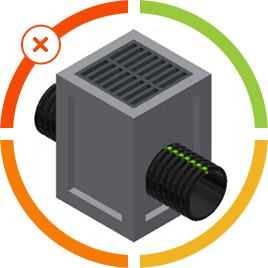 More than a month
Concrete Structure takes more than a month to arrive on job site