Resiliency is the ability to anticipate, endure, and rapidly recover from a disruptive event—like severe weather. That's why our industry-leading solutions are engineered for the if, ready for the when. Together, these solutions create efficient stormwater systems that maintain function and strength when faced with both expected everyday stressors and extreme events.
Have you assessed the risk?
NOAA reports 20 catastrophic weather- and climate-related disasters occurred in 2021 exceeding $1B in the US. Probability and frequency must be considered.
Resiliency to Depend On
Climate change, pollution and more frequent 50 and 100-Year storm events are here to stay—making resilient systems more crucial than ever before.
Learn More on NOAA.gov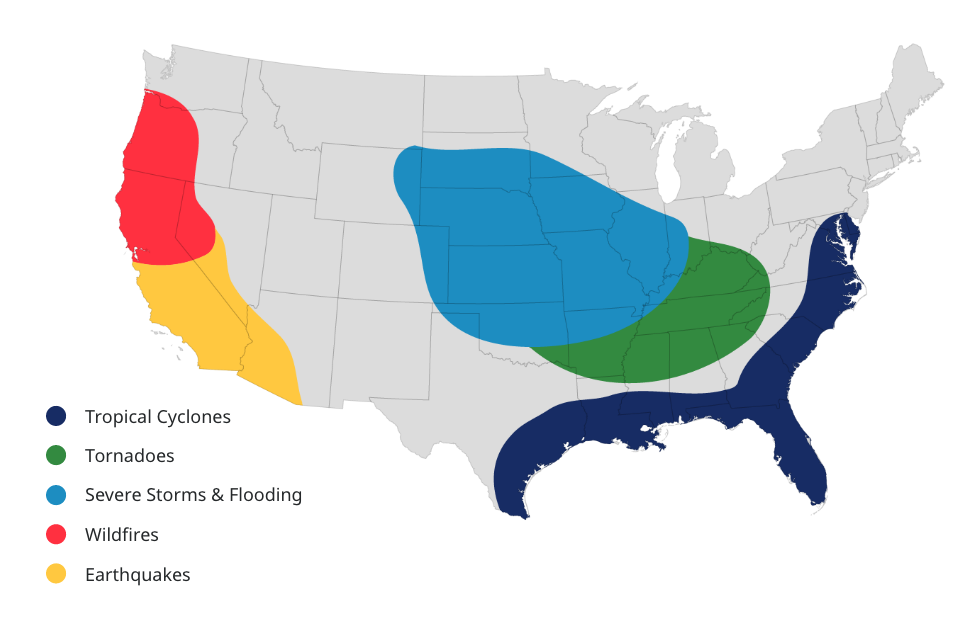 Build or Replace Your Stormwater Systems
We offer a comprehensive suite of cost-efficient, lasting products proven to endure everyday stressors and unexpected weather events—all with industry-leading support.
Find a Rep