COMMUNITY
August 8, 2022 / 2 minute read
Advanced Drainage Systems Returns to Pelotonia's Ride Weekend for Cancer Research
If you're a native to Columbus or even Ohio, you've probably seen the green Pelotonia logo all around the city – on vehicles, bikes, billboards, etc. and have some familiarity with the event. If you are not, Pelotonia was established in 2008 with the objective to fund innovative cancer research. To date, Pelotonia has raised over $236 million for cancer research.
Pelotonia hosts a three-day experience as the main event of its year-round fundraising efforts. The ride weekend kicks off Friday with an Opening Ceremony and continues Saturday and Sunday with a wide range of cycling options through Central Ohio. Participants can volunteer or register to enter as a Challenger or Rider. This year over $13M were raised (thus far) and over 11,000 participants attending from all across the country.
Advanced Drainage Systems has been a proud supporter of Pelotonia's Ride Weekend since 2017 and since going the initiative, we've raised over $115,000 for cancer research. This year we had over a dozen people participate in Ride Weekend – raising a record for our company involvement in Pelotonia. Over the past 5 years we've seen our team grow and grow with this year being on pace to reach over $40,000!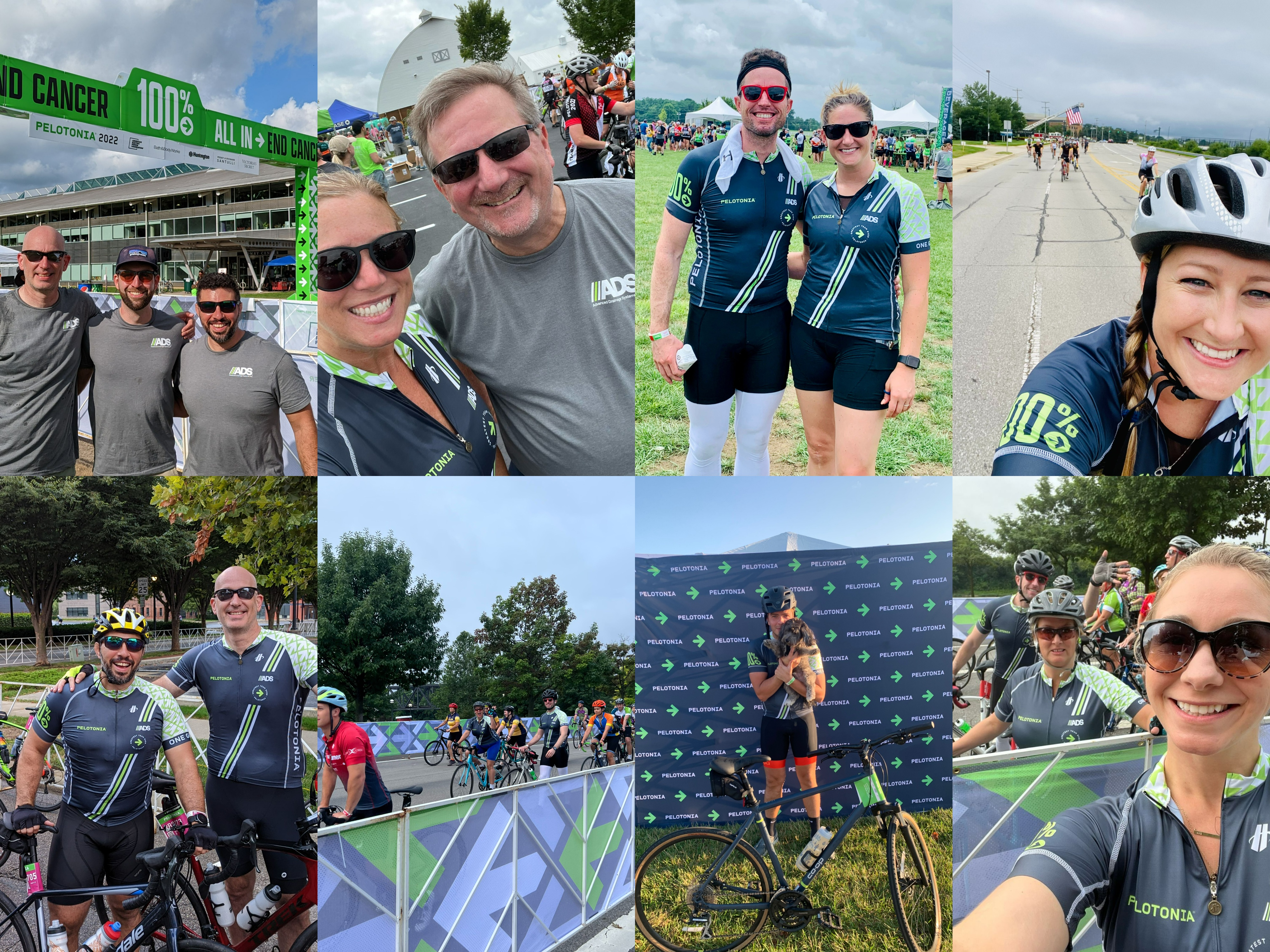 If you would like to make a monetary donation to Pelotonia, you can support team ADS by doing so here: ADS Pelotonia
Thank you for the years of support in working toward that ONE GOAL: End Cancer.