GROWTH AND INNOVATION
November 2, 2023 / 2 minute read
Advanced Drainage Systems to Build New Florida Manufacturing Facility
State-of-the-art manufacturing plant for products that manage and protect water
in Florida and the Southeastern U.S.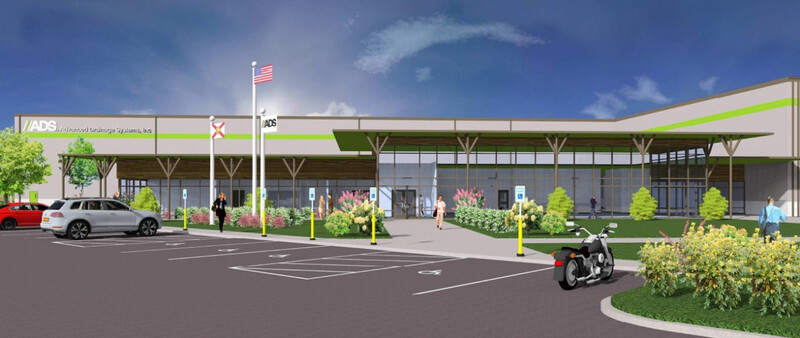 HILLIARD, Ohio (November 2, 2023) — Advanced Drainage Systems, Inc. (NYSE: WMS) ("ADS" or the "Company"), a leading provider of innovative water management solutions in the stormwater and onsite septic wastewater industries, today announced it will build a new, state-of-the-art pipe manufacturing facility in Lake Wales, FL.

Breaking ground in 2024 on a 100-acre site, this plant will add to the company's existing manufacturing presence in Florida. The facility is designed with the future workforce in mind, promoting safety, efficient flow of materials and traffic, and incorporating the Company's most advanced automation technologies for the manufacturing of corrugated thermoplastic pipe. The site in central Florida is approximately 60 miles south of Orlando and will complement ADS' current manufacturing facilities in Sebring and Winter Garden. Both facilities will continue to operate, servicing customer demand for stormwater products required for projects throughout Florida and the Southeastern United States.

"This advanced manufacturing facility is an important investment in a key region for ADS," said Scott Barbour, ADS President and Chief Executive Officer. "We have experienced significant growth in Florida and the Southeast in recent years, and this facility will help us meet our commitments in the region while giving us the flexibility to expand further as we continue to grow. ADS is committed to protecting water and supporting communities where we operate, and we are looking forward to further partnership with the City of Lake Wales and area residents."

"Lake Wales is delighted to partner with ADS to bring this new, innovative facility to our community," said James Slaton, Lake Wales city manager. "We believe this facility will bring opportunity, responsible business growth and prosperity to our region."

"ADS products protect and manage water, the world's most precious resource, safeguarding the environment and communities," Barbour said. "Large-scale stormwater-related natural disasters are occurring more frequently and with higher intensity. These events underpin the need for innovative stormwater management solutions that meet the challenges we face today. Water is a precious and finite resource we must protect, and this facility will enable us to continue to do so."

ADS remained committed to working with the Lake Wales community throughout the purchase process, hosting a town hall and enacting a commitment to the Lake Wales community, creating great jobs, protecting the surrounding environment, and improving the quality of life for residents. More information regarding this promise, as well as project updates, can be found at www.adspipe.com/lake-wales.