SUSTAINABILITY
June 23, 2023 / 2 minute read
Between the Pipes with the Columbus Blue Jackets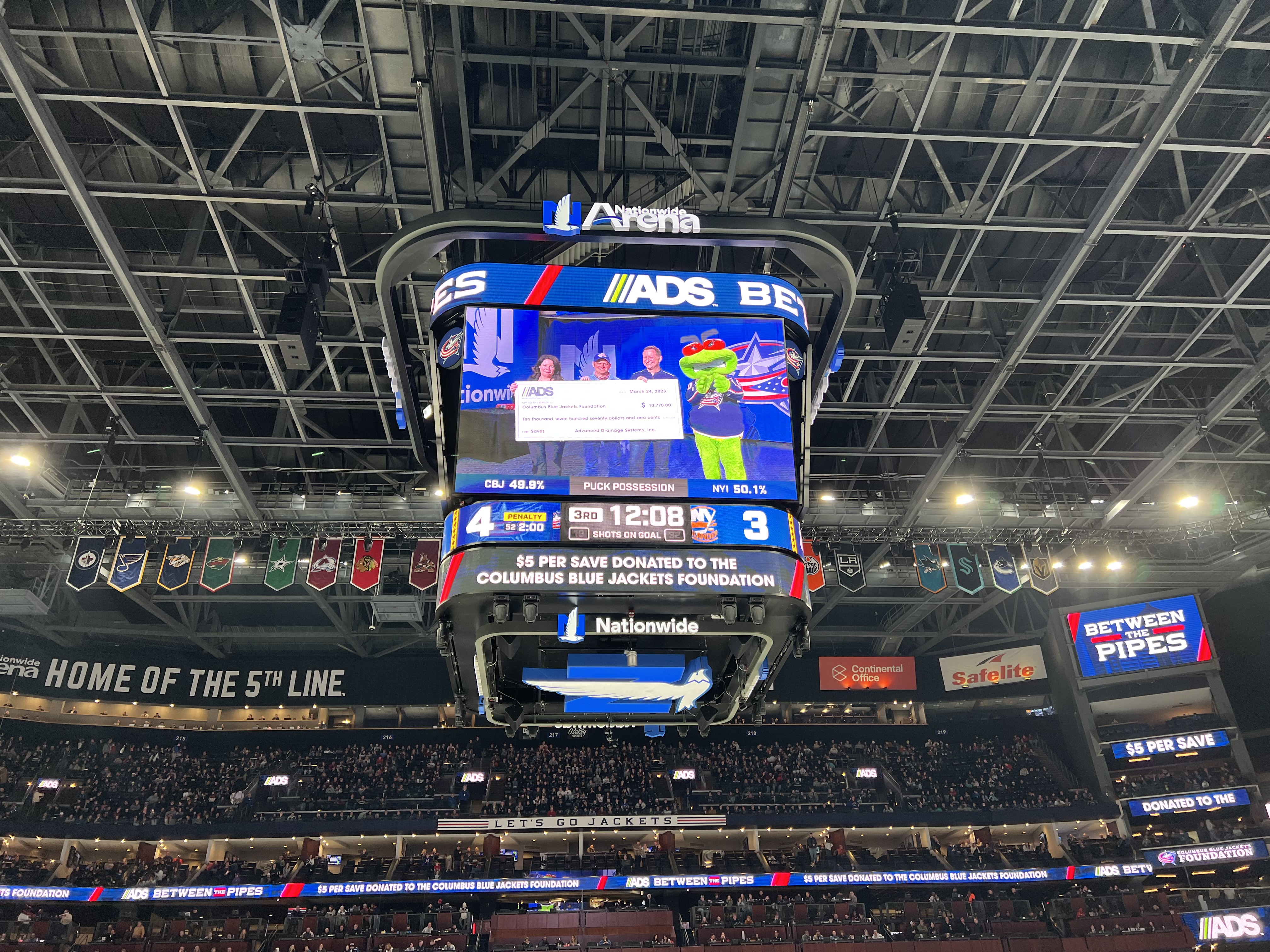 Advanced Drainage Systems, Inc. (ADS) is proud to continue as the Official Sustainability Partner of the Columbus Blue Jackets. Our partnership is highlighted by two of the hockey club's community-based initiatives. This year we were the presenting sponsor of the Blue Jacket's "Sustainability Week" and "Sustainability Night", a showcase and promotion of environmentally conscious and sustainable activities."We're very excited to align the Blue Jackets with a locally-based global company that shares our commitment to community," said Ryan Shirk, Blue Jackets Vice President of Corporate Partnerships
ADS will also continue as a presenting sponsor of the hockey club's suitably named "Between the Pipes" fundraising initiative. As part of the initiative, ADS made donations for every regulation save and for every shootout save by Blue Jackets goaltenders throughout the season. Donations benefit the Blue Jackets Foundation, dedicated to promoting and supporting youth health and wellness in central Ohio. By this season's end, we were able to donate over $13,000!
"We're very excited to align the Blue Jackets with a locally-based global company that shares our commitment to community,"
Ryan Shirk, Blue Jackets Vice President of Corporate Partnerships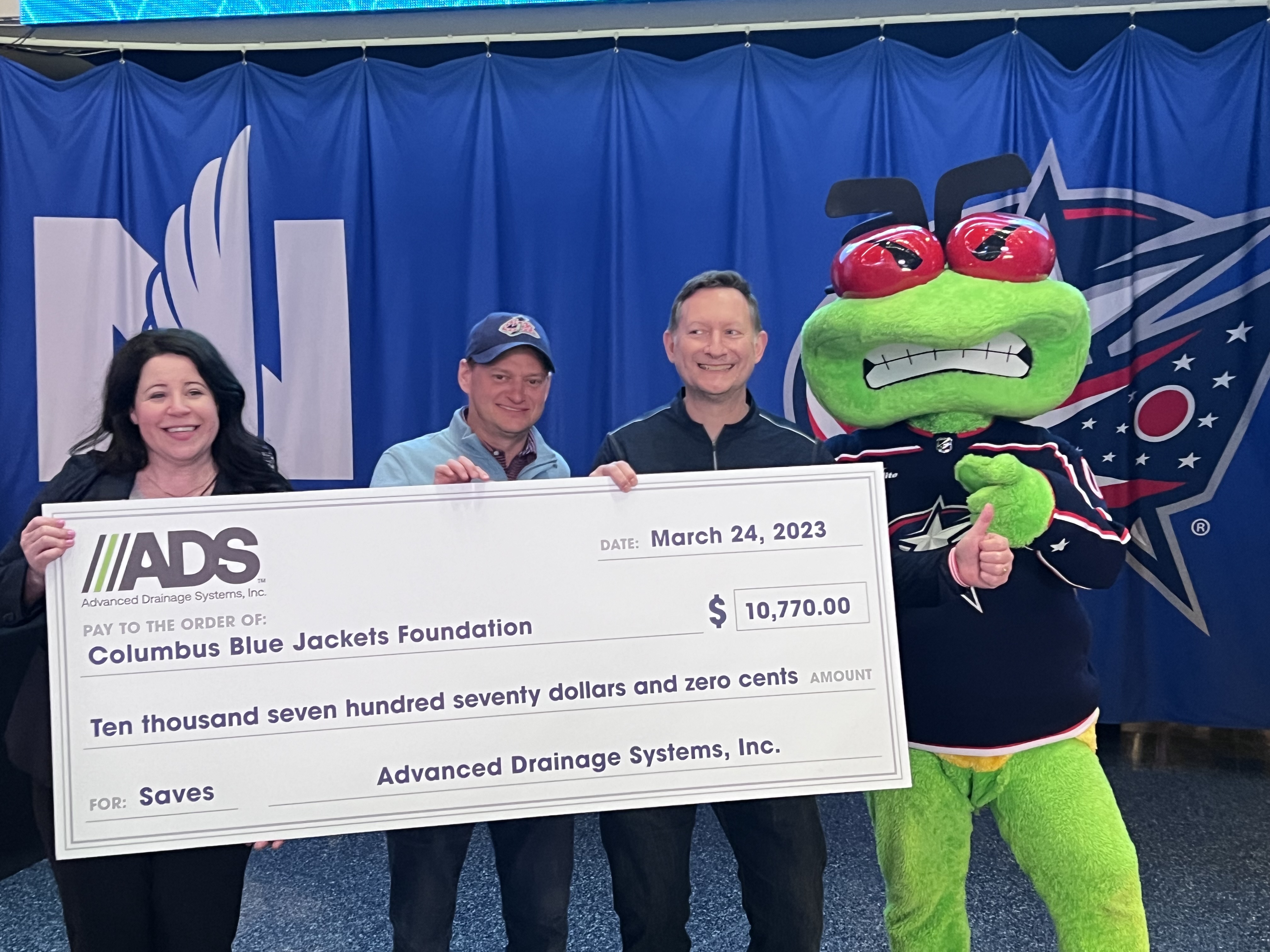 "We're excited to extend our partnership with the Columbus Blue Jackets and for the opportunity to jointly support two powerful causes that are incredibly important across our community," said Scott Barbour, ADS president and CEO. "Recycling and sustainable practices are a key part of our business, so this partnership is an excellent opportunity to highlight that work while giving back to the central Ohio community where we live, work and play.
At ADS' core, we are working towards a better society for future generations and improving the quality of life for all.