HP Storm Dual Wall Pipe
This high-performance polypropylene (PP) pipe is the perfect choice for gravity-flow storm drainage applications and when premium joint performance and/or greater pipe stiffness is required. It couples advanced polypropylene resin technology with a proven, dual wall profile design for superior performance and durability. The smooth interior wall offers additional strength as well as superior flow.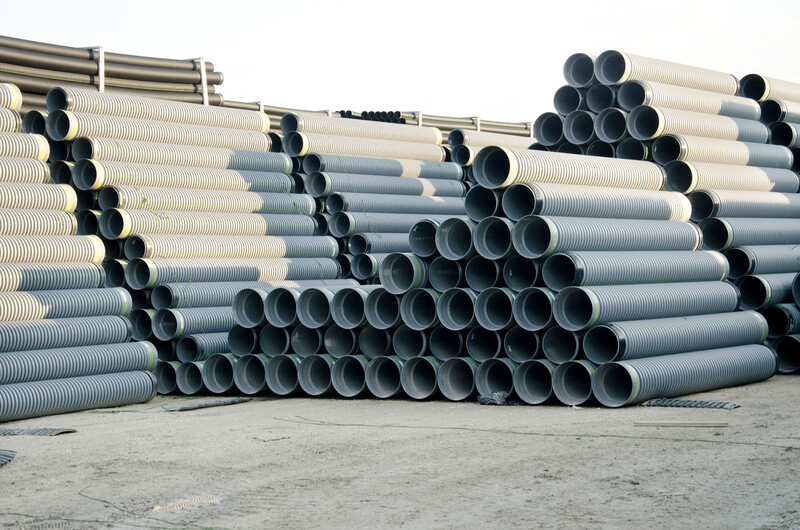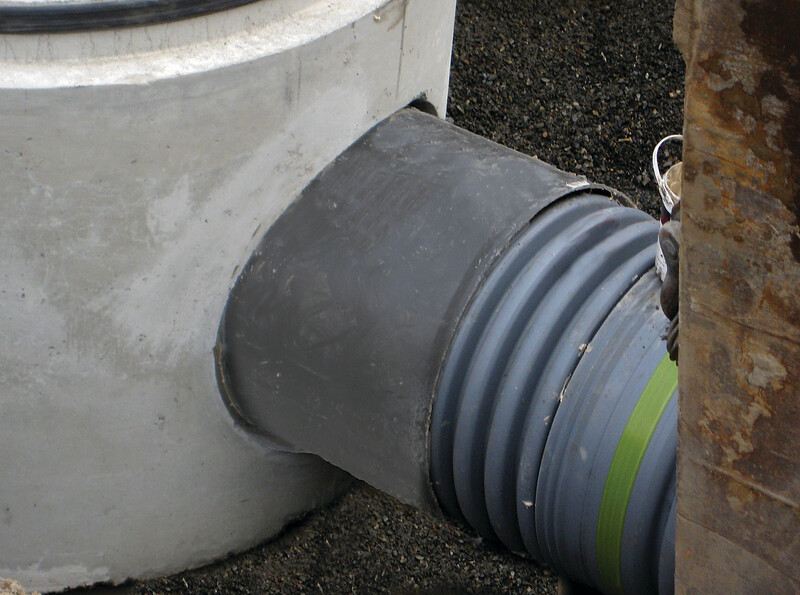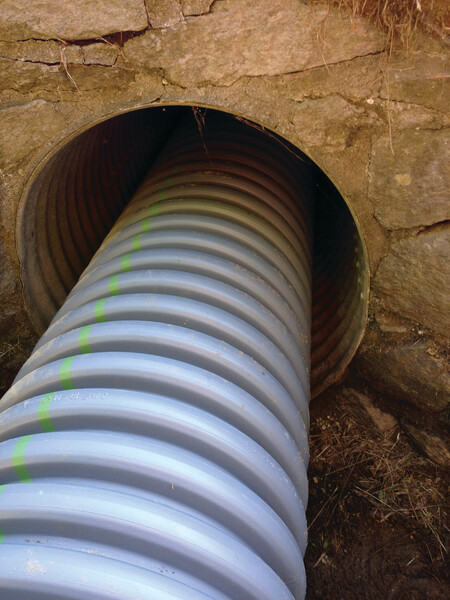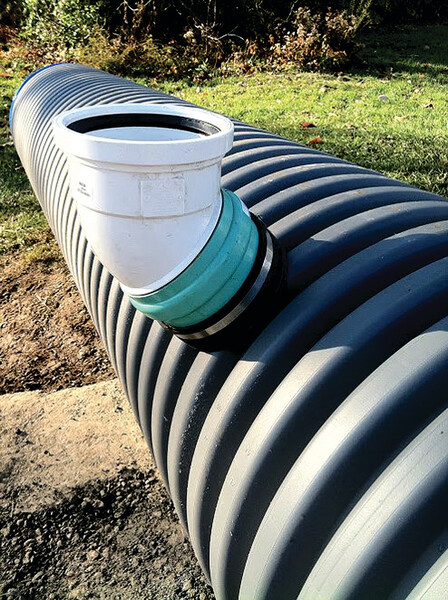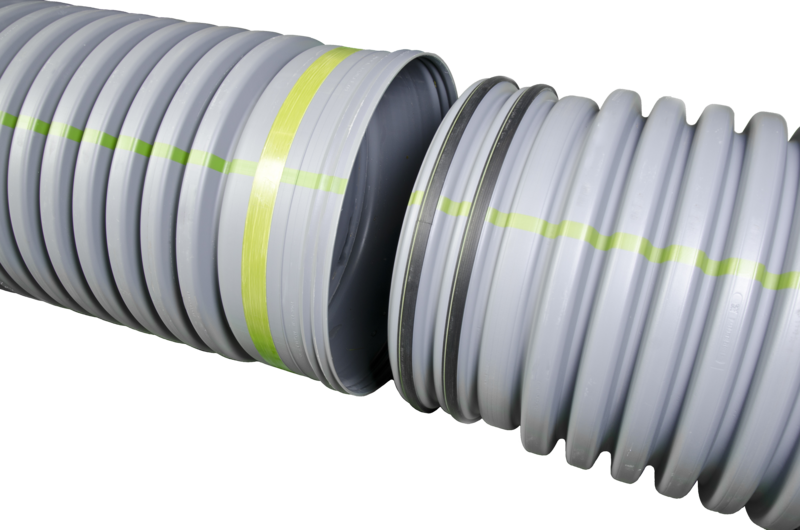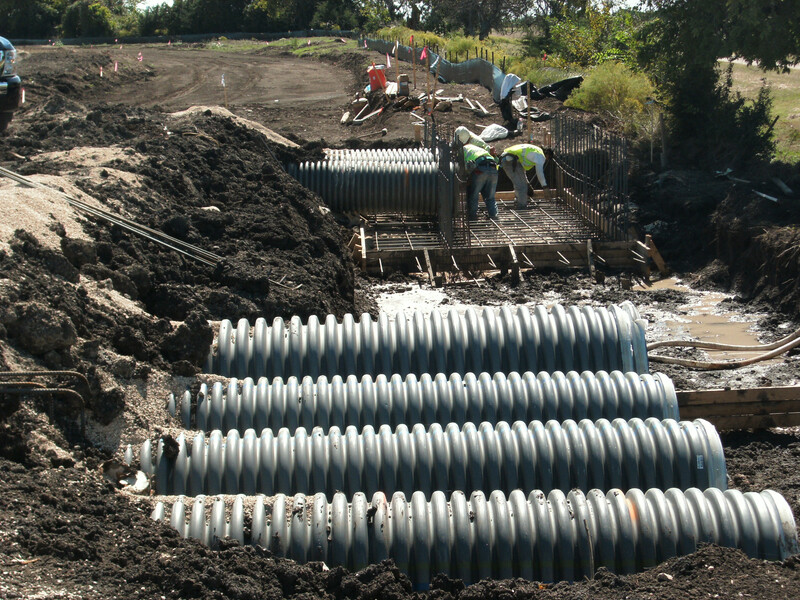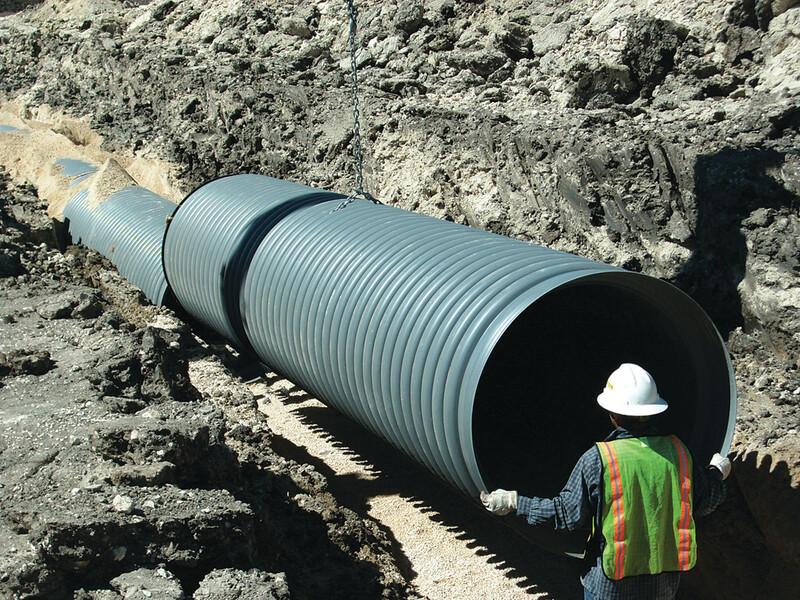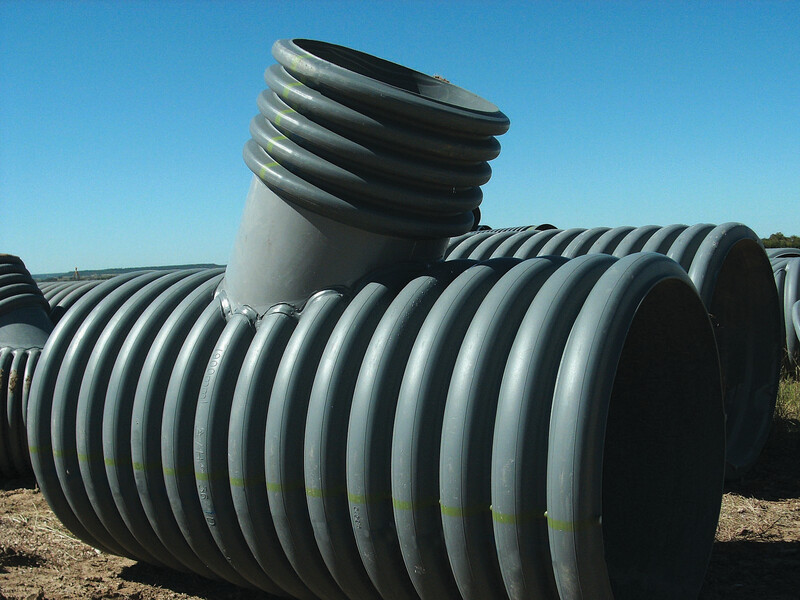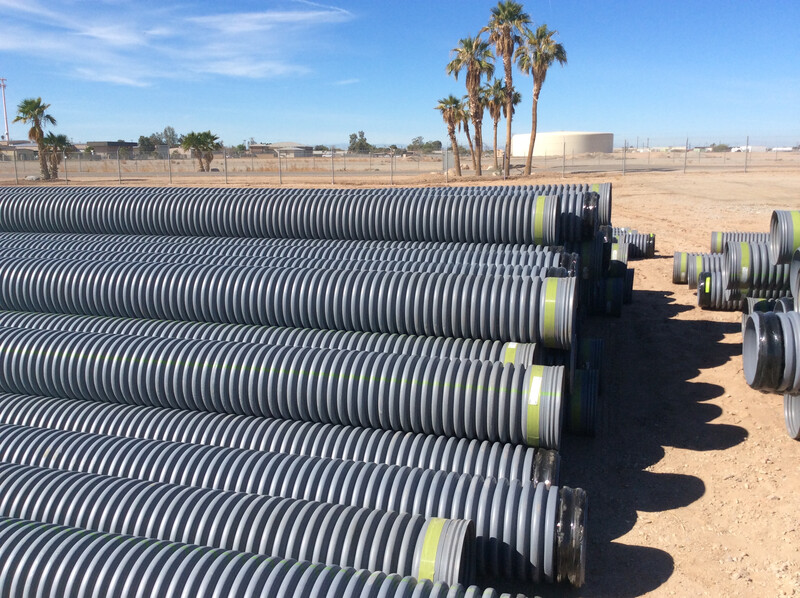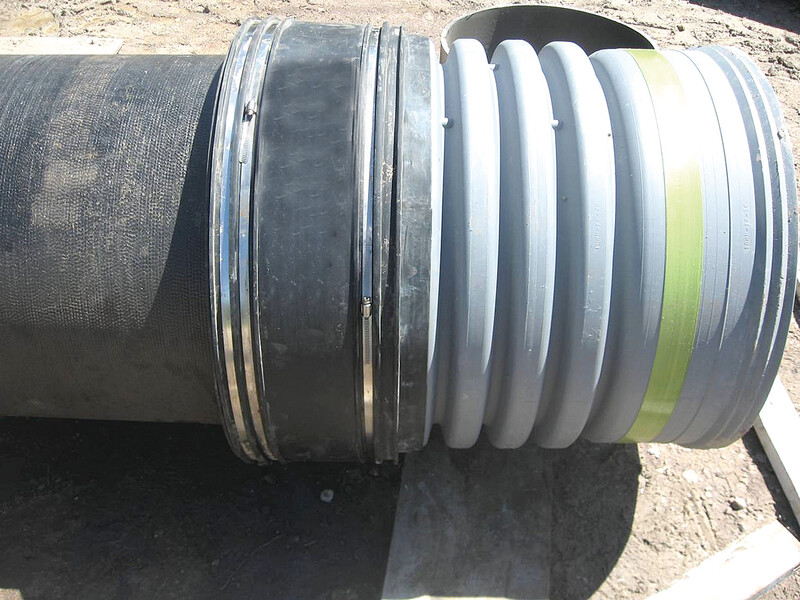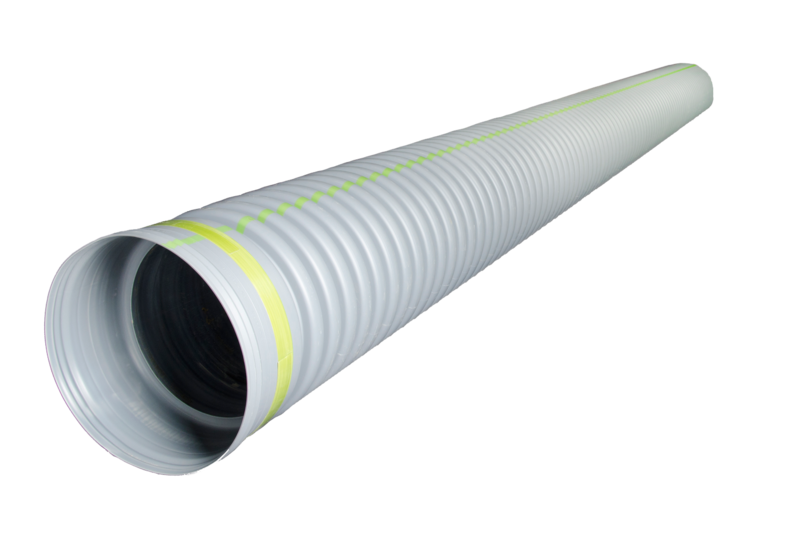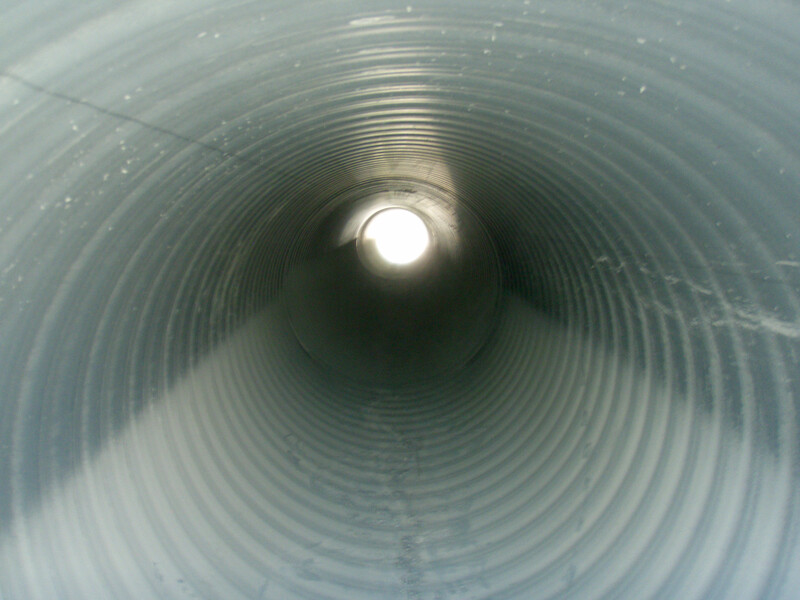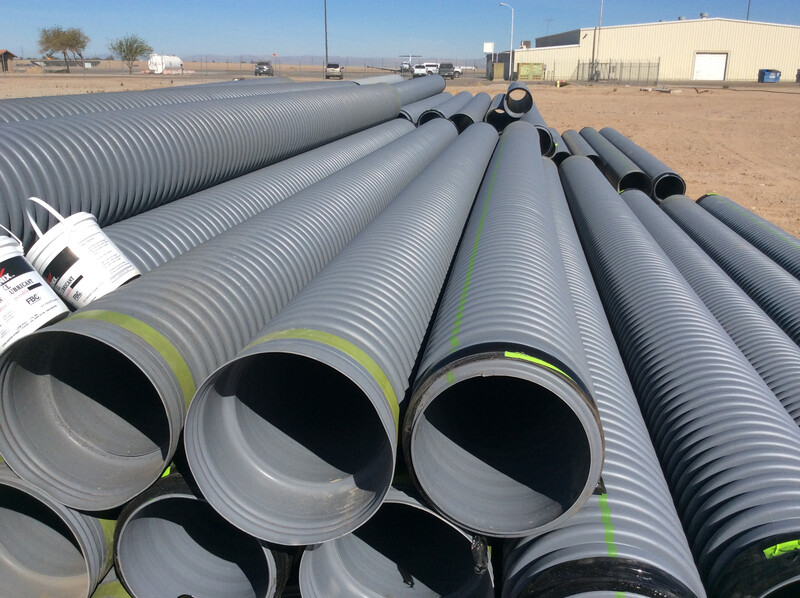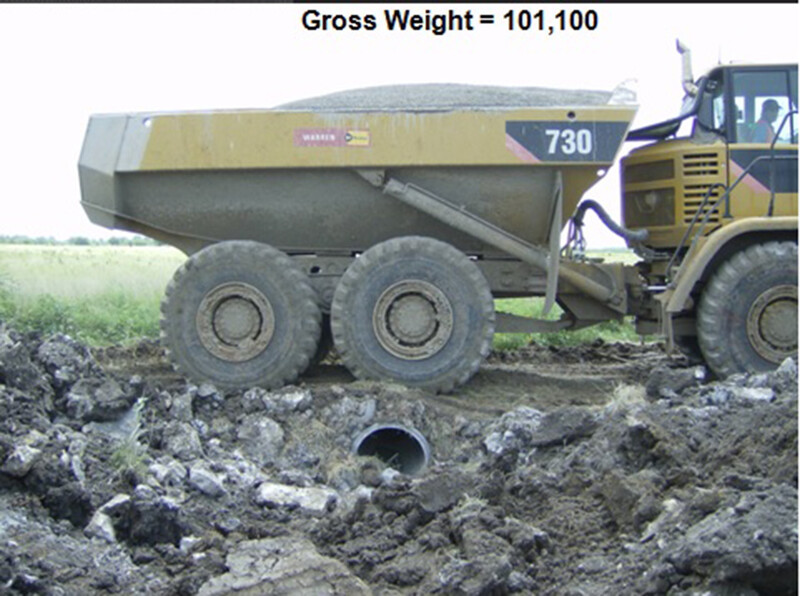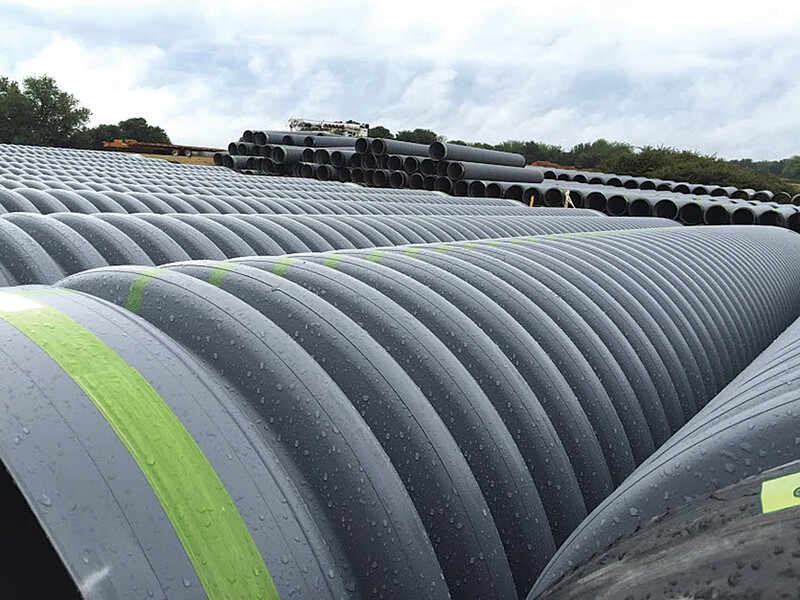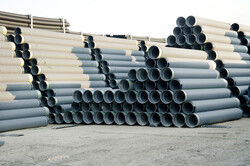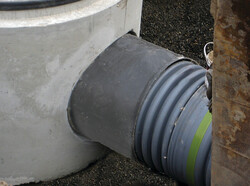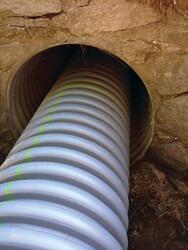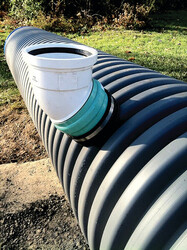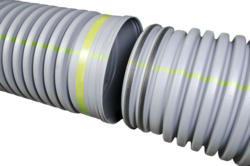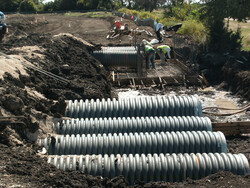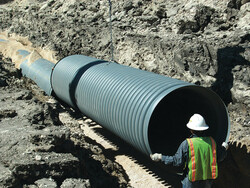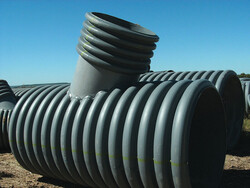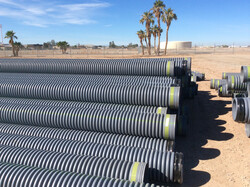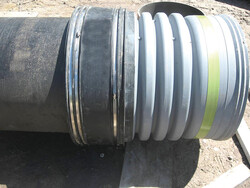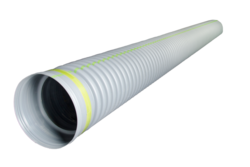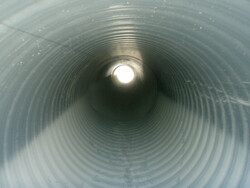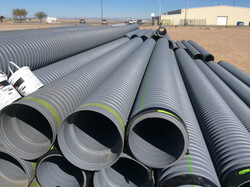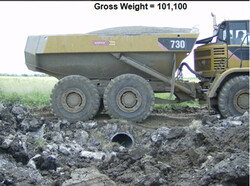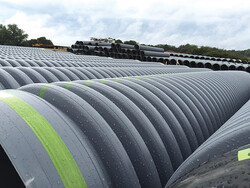 Overview
HP Storm offers up to 100 percent greater pipe stiffness over traditional plastic pipe, which increases safety and service life in installations that demand high performance. The extended bell and spigot joint design adds an additional factor of safety within each joint to ensure watertight performance and long term design service life.
HP Storm pipe meets or exceeds ASTM F2881 and AASHTO M330. From a federal perspective, polypropylene (PP) pipe is approved for use by the Army Corps of Engineers for storm drainage applications under Section 33 40 00 (Unified Facilities Guide Specifications). The Federal Aviation Authority (FAA) permits polypropylene pipe under airfield pavements per Item D-701 and as pipe for storm drains and culverts in AC 150/5370-10G (Standards for Specifying Construction of Airports). Additionally, the American Railway Engineering and Maintenance-of-Way Association (AREMA) approves polypropylene pipe in storm drainage applications under railroads.
Features and Benefits
Increased stiffness results in an additional safety factor against construction loading and poor installations
The extended bell and spigot joint meets ASTM D3212 and ensures lab and field testable watertight performance
Smooth interior with a Manning's value of 0.012, resulting in increased flow capacity
Inert PP material is resistant to the effects of chemicals, abrasion, hot soils, and effluent
Lightweight product for best installed cost to maximize delivery and installation efficiencies
Readily available in convenient locations to service local projects



Build America, Buy America (BABA) Act
ADS HP Storm pipe, manufactured in accordance with ASTM F2881 or AASHTO M330, complies with the requirements in the Build America, Buy America (BABA) Act.