Mega Green® Dual Wall Pipe
Offering a minimum recycled content of 60 percent, Mega Green HDPE pipe is the ideal choice for sustainable infrastructure projects. Friendly to the environment and structurally sound, this Dual Wall corrugated HDPE pipe meets ASTM F2648 and provides a smooth interior (for hydraulic efficiency) and annular exterior corrugations.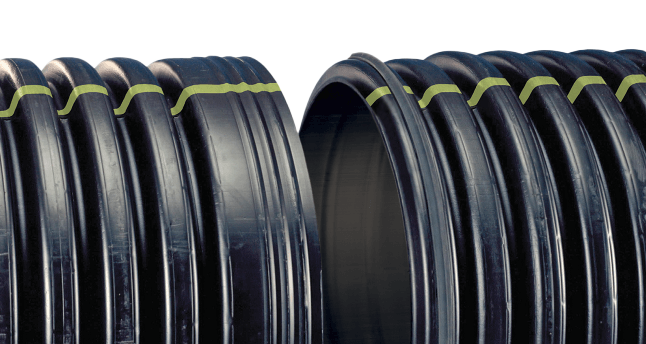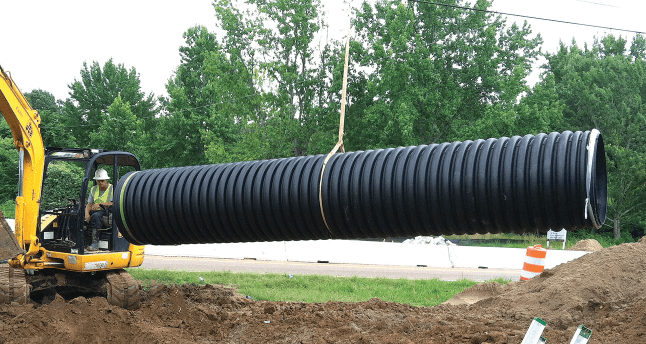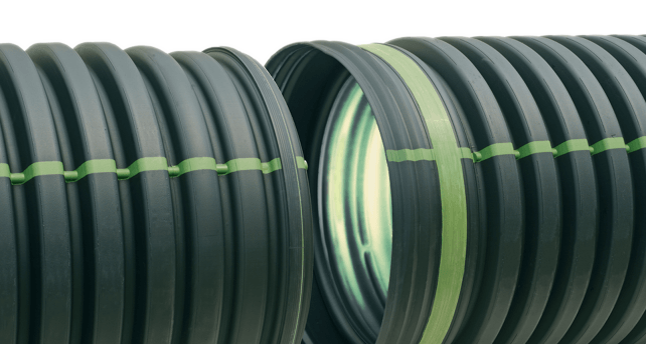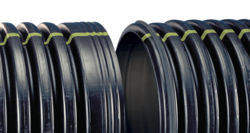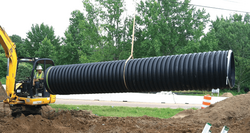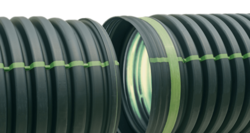 Additional Popular Documents
Overview
Lightweight, with a bell and spigot joint design and in-line bell design, Mega Green HDPE pipe is a Green Building product that can be used in a variety of environmentally conscious projects. Some applications include storm sewers, mining, forestry, industrial waterways, golf, turf and recreation, grain aeration, land reclamation and ditch enclosures.
Features and Benefits
Minimum 60 percent recycled high density polyethylene content
Sustainable infrastructure
Smooth interior with a Manning's value of 0.012 resulting in increased flow capacity
Inert HDPE material is resistant to the effects of chemicals, abrasion, hot soils, and effluent
Lightweight product for best installed cost for maximizing delivery and installation efficiencies
Structurally designed corrugated exterior to support typical construction and long term loading
Readily available in convenient locations to service local projects
Joint options to meet your application performance requirements including up to water-tight joints meeting ASTM D3212