Muck Pipe
The Single Wall Muck Pipe is the ideal drainage pipe solution for boggy soil conditions. Designed for soils containing peat or muck, the Single Wall pipe is extruded with larger holes or oblong perforations located in three rows. Additionally, the pipe is encased in a sock to prevent infiltration of the surrounding soils.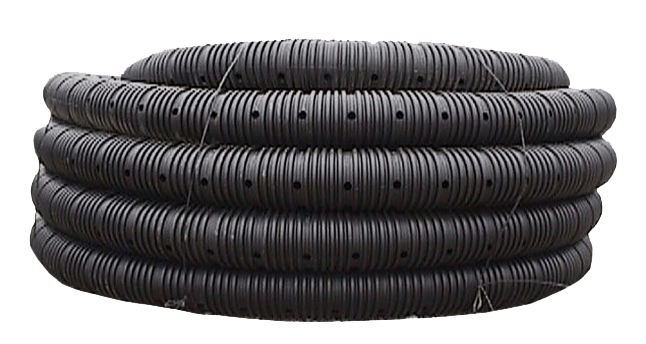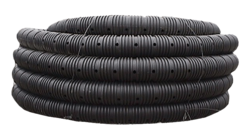 Popular Documents
ADS Drainage Handbook
Are you an engineer looking for specifications? Our drainage handbook has 331 pages of detailed information about our products.
Water Management Catalog
Our Water Management Catalog includes 109 pages of detailed information about all of our products.
ADS HDPE Fittings Manual
Review our HDPE Fittings Manual. There are 204 pages that offer product information and specifications.
Overview
Muck soils can easily become flooded due to the position of the field. Installing proper draining solutions is crucial for the health of your landscape. Single Wall Channel Muck Pipe is a product many professionals rely on to ensure proper drainage in areas that are more prone to ponding. Often found in agriculture and land reclamation projects.
Features and Benefits
We understand the importance of proper drainage, which is why Channel Muck Pipe is built with:
Annular corrugated single wall with ¾" holes 4" (100 mm)
100'-3,200' (30- 960 m) depending on the diameter
Internal or external snap couplers ASTM F667
Larger perforations that have less chance of clogging
Enclosed in sock material that helps prevents soil infiltration into the pipe
Ideal for soils with heavy peat and muck
| | |
| --- | --- |
| Diameters Available | 4 Inch (100 mm) |
| Specifications | ASTM F667 |