Drain Basin with Ductile Iron Base Plate & Frame & Grate Provided by Others Nyloplast Detail
Filename:
Drain Basin with Ductile Iron Base Plate & Frame & Grate Provided by Others Nyloplast Detail.dwg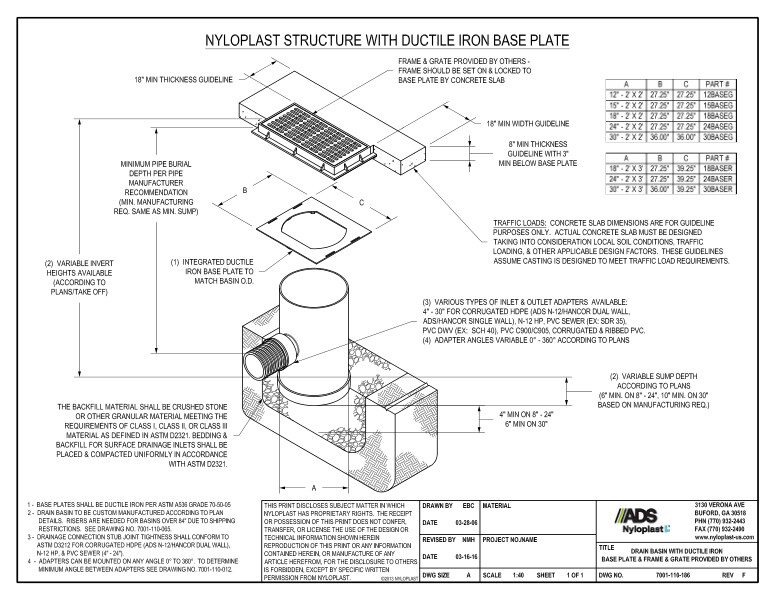 This document is the Drain Basin with Ductile Iron Base Plate & Frame & Grate Provided by Others Nyloplast Detail. Nyloplast illustrations with descriptions shown.
The details show the various parts and dimensions of the frame & grate provided by others, the integrated ductile iron base plate to match basin and the drain basin.
A chart is provided with A, B and C dimensions with corresponding part numbers.
Note 1 states that base plates shall be ductile iron. Note 2 notes that drain basin must be custom manufactured. Note 3 discusses drainage connection stub joint tightness regulations. Note 4 states that adapters can be mounted on any angle.