Flared End Section Specification
Filename:
Flared End Section Specification.pdf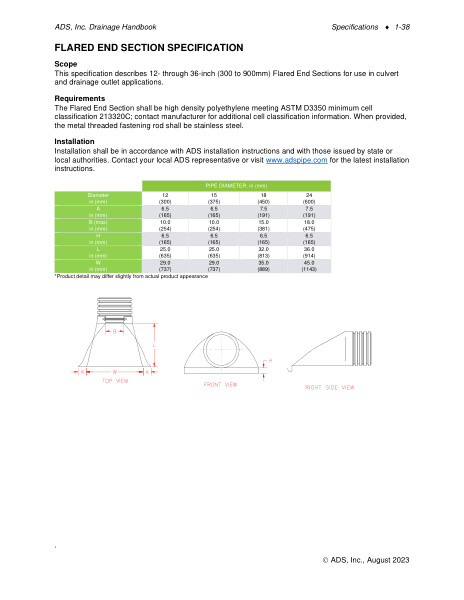 This specification describes ADS Flared End Sections sized 12"-36" (300 to 900mm) for use in culvert & drainage outage applications.
The requirements for the Flared End Sections are as follows:. The ADS Flared End Section should be high density polyethylene meeting ASTM D3350 minimum cell classification 213320C; contact ADS for additional cell classification information. When provided, the metal threaded fastening rod should be made of stainless steel.
Installation shall be in accordance with ADS installation guidelines and those issued by state or local authorities. A table is provided for the pipe diameters for reference. Diagrams show the top view, front view and right side view to support the information in the pipe diameter table.
Consult an ADS representative for more information about flared end section specifications.