2' x 2' Curb Inlet Diagonal Locking Grate Assembly Nyloplast Detail
Filename:
2' x 2' Curb Inlet Diagonal Locking Grate Assembly Nyloplast Detail.dwg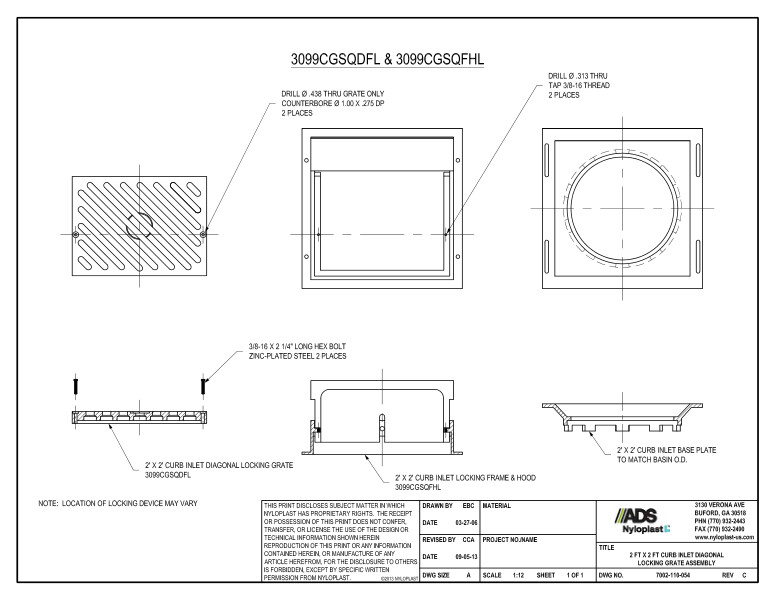 This document is the 2' x 2' Curb Inlet Diagonal Locking Grate Assembly Nyloplast Detail. Illustrations show the various components with descriptions.
The illustration shows the drill thru on grate, drill thru tap in 2 places on frame, the 2' x 2' curb inlet diagonal locking grate with 3/8-16 x 2 ¼" long hex bolt zinc plated steel in 2 places, the 2' x 2' curb inlet locking frame & hood and the 2' x 2' curb inlet base plate to match basin.
A note mentions that location of locking device may vary.