Double 2' x 3' Curb Inlet Structure Quick Spec Installation Nyloplast Detail
Filename:
Double 2' x 3' Curb Inlet Structure Quick Spec Installation Nyloplast Detail.pdf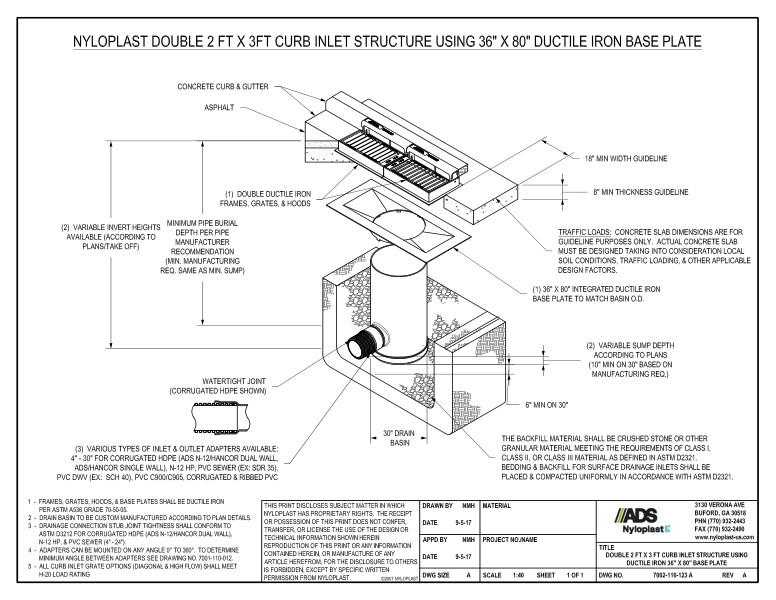 This document is the Double 2' x 3' Curb Inlet Quick Spec Installation Nyloplast Detail. Details and nyloplast illustrations shown.
The details show the various parts of the curb inlet structure such as concrete curb & gutter, asphalt, ductile iron/frame/grate/hood, guidelines on minimum pipe burial, invert heights, width & thickness, integrated ductile iron base plate to match basin, watertight joint, variable sump depth, inlet/outlet adapters and backfill materials.
Note 1 states that 18" – 30" frames, grates, hoods &base plates shall be ductile iron. Note 2 notes that drain basin must be custom manufactured. Note 3 discusses drainage connection stub joint tightness regulations. Note 4 states that adapters can be mounted on any angle. Note 5 directs all curb inlet grate options meet H-20 load rating.