StormTech Design Tool Information Sheet
Filename:
StormTech Design Tool Information Sheet .pdf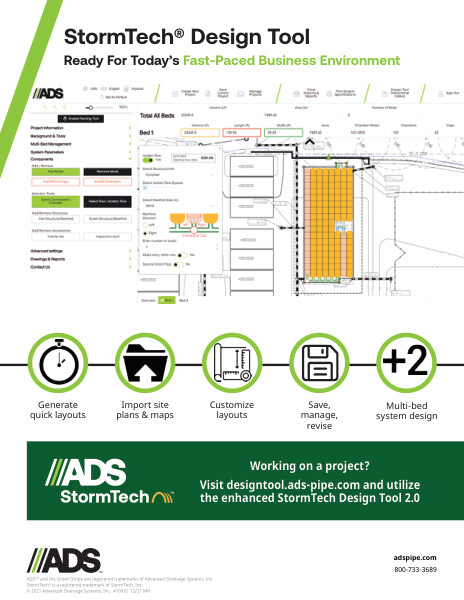 This document is the StormTech Design Tool Information Sheet. Screen shots of the tool and benefits are highlighted.
For today's fast paced environment the ADS Design Tool generates quick layouts, imports site plans & maps, customizes layouts, save, manage and revise functions and multi-bed system design applications.
The screenshot shows a typical application in the design tool highlighting 1 bed with project information, background & tools, multi-bed management, system parameters and component sections in the planning tool. Advanced settings, drawings & reports and a contact us section are included.