1210 USGA Bunker Drainage Profile Grass (Perf HDPE) Detail
Filename:
1210 USGA Bunker Drainage Profile Grass (Perf HDPE) Detail.pdf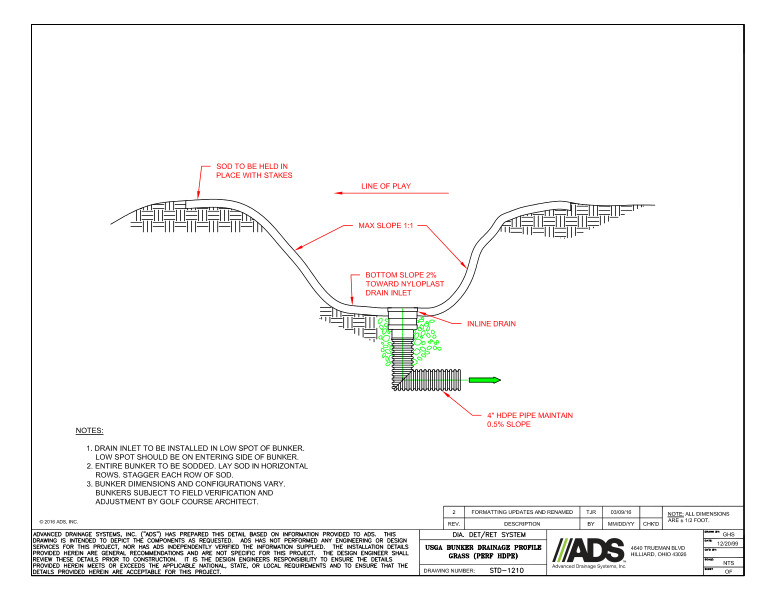 This document is the diagram for the 1210 USGA Bunker Drainage Profile Grass (Perf HDPE) Detail.
The diagram shows where the sod should be held in place with stakes, where the line of play is and the maximum slope. The bottom slope needs to be 2% toward the Nyloplast drain inlet. The diagram shows where the inline drain should be. The 4" HDPE Pipe needs to maintain 0.5% slope for drainage.
This diagram includes notes. The drain inlet should be installed in the low spot of the bunker and the low spot needs to be on the entering side of the bunker. The entire bunker needs to be sodded. Lay sod in horizontal rows and stagger each row of sod. Bunker dimensions and configurations vary. Bunkers are subject to field verification and adjustment by the golf course architect.