StormTech Inserta Tee Side Inlet Detail
Filename:
StormTech Inserta Tee Side Inlet Detail.pdf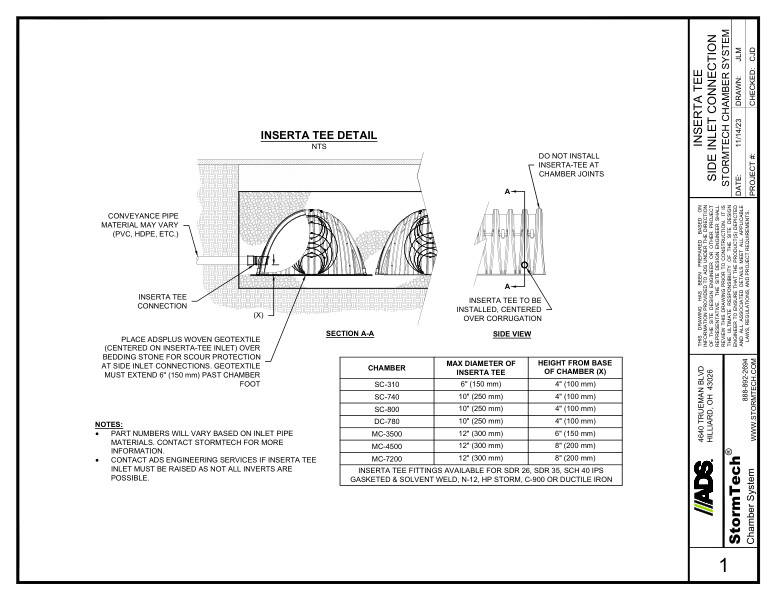 StormTech Inserta Tee Side Inlet Detail.
This document is the StormTech Inserta Tee Side Inlet Detail. A cross section and measurement chart are included.
The Inserta-TEE cross section shows the conveyance pipe with varying material, the Inserta-TEE connection, placement of ADSPLUS woven geotextile at side inlet connections with an inset of proper Inserta-TEE installation at chamber joints.
A chart shows the different chamber models and their corresponding maximum diameter of Inserta-TEE and the height from base of chamber. Inserta-TEE fittings for certain models listed.
Notes relate that part numbers will vary based on inlet pipe materials. Also, to contact ADS engineering services if Inserta-TEE inlet must be raised.