502 Water Quality Unit WQU 40ft Detail
Filename:
502 Water Quality Unit WQU 40ft Detail.pdf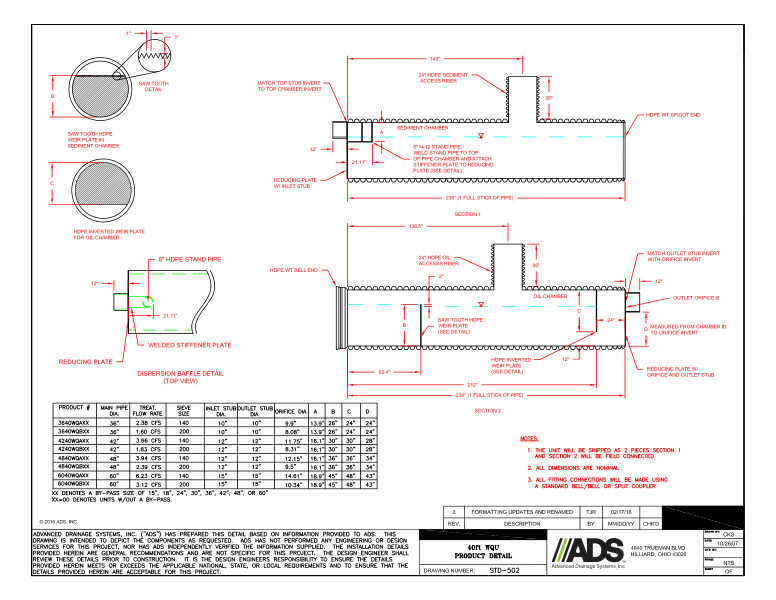 This document is the 502 Water Quality Unit WQU 40ft Detail. It shows details for the unit with dimensions chart.
The unit details shows the dimensions, HDPE sediment access risers, match top stub invert to top chamber invert, sediment chamber, HDPE stand pipe and reducing plate with inlet stub. The 2nd detail shows the HDPE oil access riser, HDPE WT bell end, saw tooth HDPE weir plate, match outlet stub invert with orifice invert, outlet orifice and HDPE inverted weir plate and reducing plate with orifice and outlet stub
A chart is provided with product numbers, main pipe diameters, treatment flow rate, sieve size, inlet stub diameter, outlet stub diameter, orifice diameter and A/B/C/D dimensions.
Notes state that all dimensions are nominal, the unit will be shipped in 2 pieces and all fitting connections will be made using a standard Bell/Bell or split coupler.