AdvanEdge Fittings Manual
Filename:
AdvanEdge Fittings Manual.pdf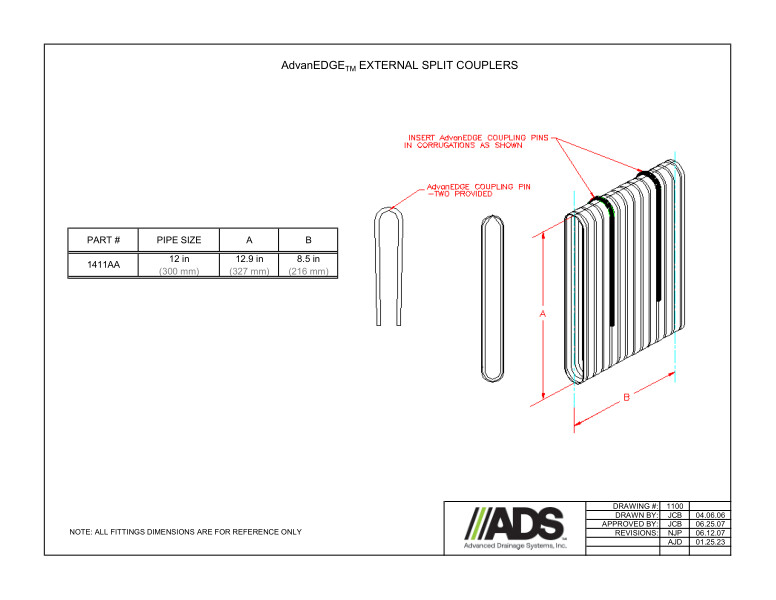 This document is the AdvenEdge Fittings Manual. External split couplers shown with illustrations and table.
The illustration of the External Split Coupler shows the AdvenEdge coupling pin, 2 provided and to insert AdvenEdge coupling pins in corrugations.
A table provides the values for part number, pipe size and A/B.
Notes state that all fittings dimensions are for reference only.