StormTech Storm Chamber Soil Tight End Caps - Top (StormTech Dual Wall HDPE Fittings)
Filename:
StormTech Storm Chamber Soil Tight End Caps - Top (StormTech Dual Wall HDPE Fittings).pdf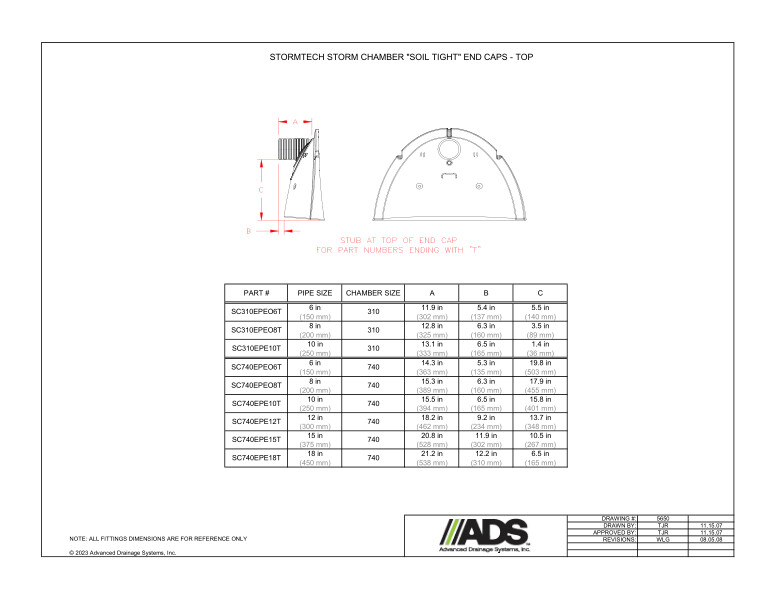 This document is the StormTech Storm Chamber Soil Tight End Cap - Top (StormTech Dual Wall HDPE Fittings). Diagrams and table included.
StormTech Storm Chamber "Soil Tight" End Caps - Top shows the diagrams for the end caps with A/B/C dimensions and stub at top of end cap for part numbers ending in "T".
The table lists the part number, pipe size, chamber size and A/B/C dimension values.
All fittings dimensions are for reference only.