3' x 3' Road & Highway 2 Piece Grate Assembly Nyloplast Detail
Filename:
3' x 3' Road & Highway 2 Piece Grate Assembly Nyloplast Detail.pdf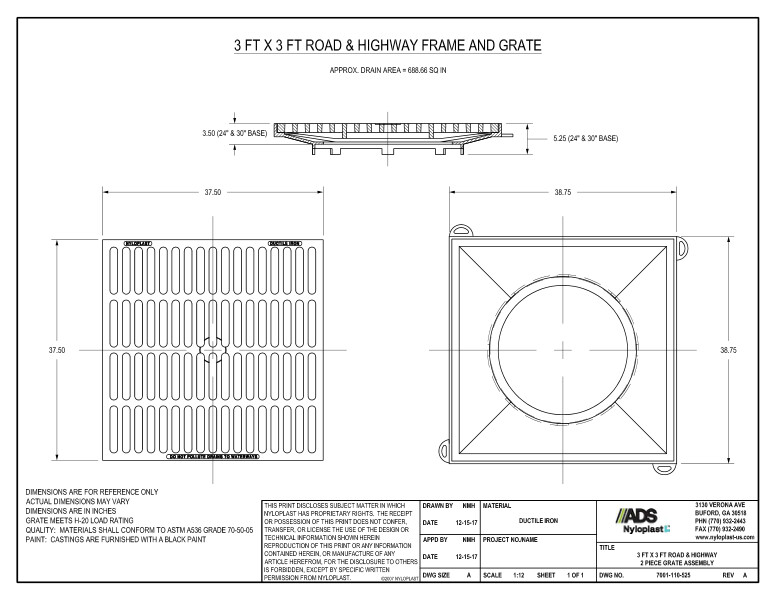 This document is the 3' x 3' Road and Highway 2 Piece Grate Assembly Nyloplast Detail. 3 details with nyloplast illustrations and dimensions shown.
The 3' x 3' Road and Highway frame and grate is based on approximate drain area of 688.66 square inches. The first detail shows the base dimensions, second detail shows the grate dimensions and the last detail shows the frame dimensions.
Notes state that dimensions are for reference only and are in inches. Grates shall meet H-20 load rating. Materials conform to ASTM A536 grade 70-50-05 and the castings are furnished with a black paint.