Rainwater Cistern
The Rainwater Cistern is customizable, offering rainwater harvesting and retention that can release water through a controlled outlet or hold water until the surrounding soil can accept it.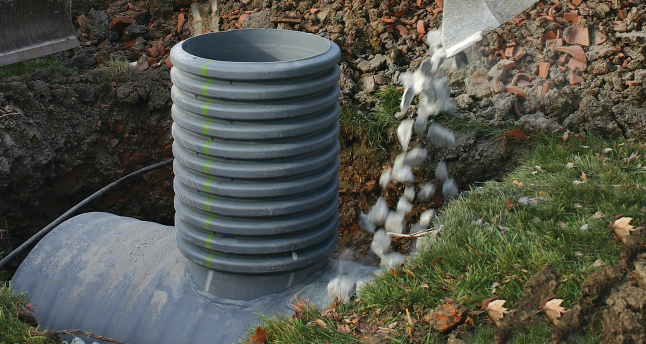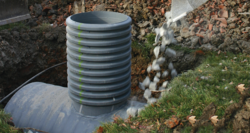 Overview
Meet both economic and environmental goals by taking advantage of our rainwater harvesting with cisterns.
From modular systems that can be specially designed to hold more than a million gallons under a huge shopping center, to systems that fit in the smallest of footprints, ADS can help you reduce potable water use while also reducing stormwater runoff volumes.
Our rainwater cisterns are also available with easy maintenance, pre-treatment and and clean-out options. And because ADS cistern systems are constructed from HDPE and inert polypropylene material, you can be assured of a long service life.
Features and Benefiits
Customizable, with a variety of liner and fitting options for site-specific design
Easy maintenance, customizable cleanout risers locations
Simple pre-treatment options available, including the Barracuda,Water Quality Units, BayFilters and FLEXSTORM Inlet Filters
Small footprint, with sizes up to 60" (1,524 mm) in diameter that allow for maximum storage
Long service life thanks to inert HDPE and polypropylene materials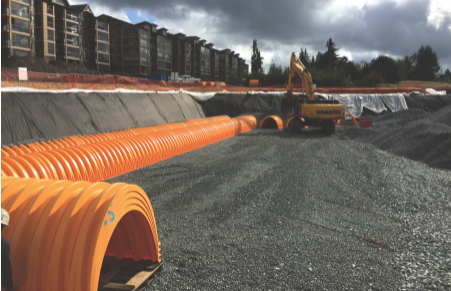 Ready to Purchase?
It's quick and easy to connect to a representative.
Find A Rep