StormTech Design Tool
Create site-specific stormwater management systems.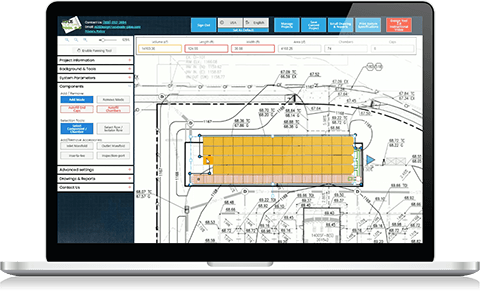 Stormwater Management Systems Made Easy
The StormTech Design Tool was built for the future of stormwater management. That's why you'll see features you won't find anywhere else.
View the StormTech Video Library
Design Multiple Beds in a Single Project
Remove repetitive steps and view all your designed beds compiled into one set of plans.
Get Started Now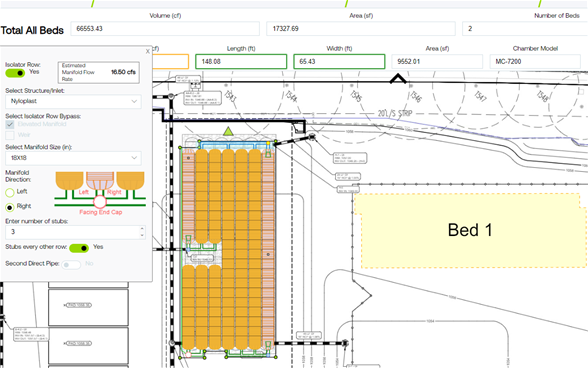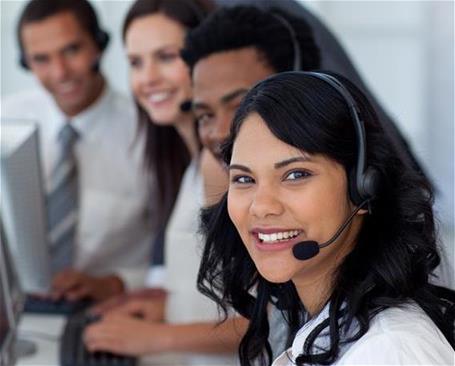 Accelerate Your Work with Full Support
Spend more time on X and less time designing. Our ADS representatives are available 24/7 to offer support.
Contact Us
Did you know?
StormTech chambers are now seeing a lead time of 2 weeks or less.
This tool helps because we're able to have information earlier on in the process and drawings that we're able to provide to the municipalities with our plan design sets.
Rachel Barese, P.E. Founder and President of Civil Tec Engineering and Surveying
Recent Enhancements
Add a thermoplastic liner
If your site has a high grounderwater issue or soils that are either weak, poor or contaminated, the StormTech Design Tool now allows you to call out a thermoplastic liner on your plans.
Quickly receive automatic calculations in an excel spreadsheet for each bed designed. A total and incremental value for your system will be provide in the table to assist in modeling requirements of the designed StormTech system.
You are now provided the step-by-step instructions to follow in HydroCAD for modeling our Chamber or Pipe products.
Drawing packages now include an all in one "Detail Sheet" for your designed StormTech system. This incorporates the site layout with various details such as the Isolator Row Plus detail, the inspection port detail, the cross section detail with acceptable aggregate types, and does this on one 24"x36" design page for your plan set.