StormTech Design Tool
Create site-specific stormwater management systems.

Developed for Today's Fast-Paced Business Environment.

Expectations from clients are for a quick turn-around, especially in the conceptual phases of product planning and design.
Initial layouts and reports provide a visual understanding of various options and is the first step to choosing the design direction and evaluating potential cost.

Design Tool Features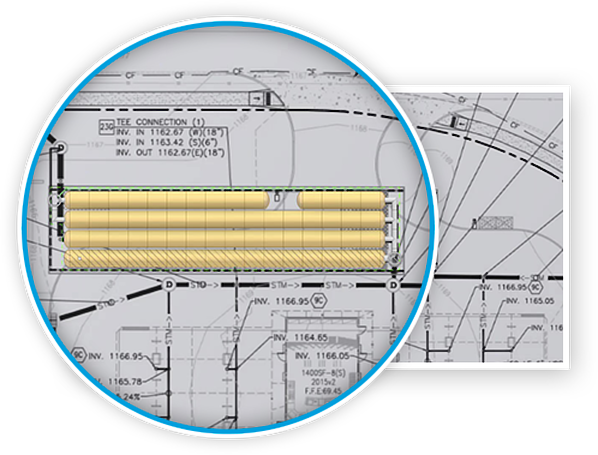 Provides project data reports & plan layouts quickly

The plans are produced in both PDF and CAD format
Data provided in the detailed report is extensive enough to estimate installed cost
Tool provides a design starting point that can be site customized by the ADS Technical Services team to fit site specific applications as directed by the Engineer
An ADS team of inside and outside representatives are available to offer assistance
ADS StormTech Design Tool can be viewed in several platforms, including tablets and smart phones
Design Tool Benefits
Helps designers in their evaluation efforts and response time
Allows the engineer to customize layout by modifying the CAD layout, view a PDF version if needed, and to redline revisions to be sent to ADS Technical Services
Allows the engineer to provide a detailed explanation of conceptual estimated installed system cost to clients
Service is provided to designer at no cost and enables engineer to use internal resources for increased productivity
Designer has a local and national resource for advice and follow-up as the design progresses
Enables a designer or client to view and originate a project using the most convenient and readily available platform

Did You Know?
StormTech chambers can be delivered to your jobsite in 3 weeks or less.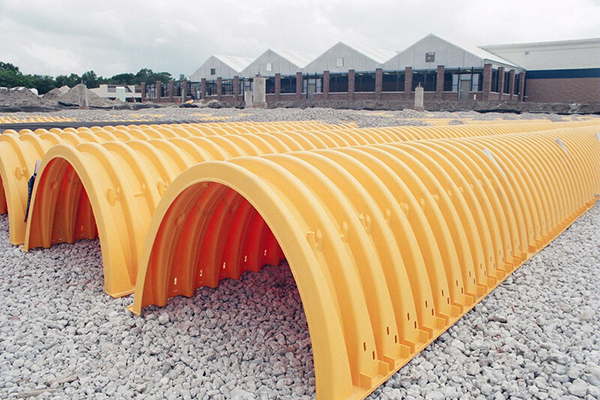 Start Your Next Project
Ready to dig in? Let's talk details
Find Your Rep