2' x 3' Road & Highway Grate Extension Nyloplast Detail
Filename:
2' x 3' Road & Highway Grate Extension Nyloplast Detail.dwg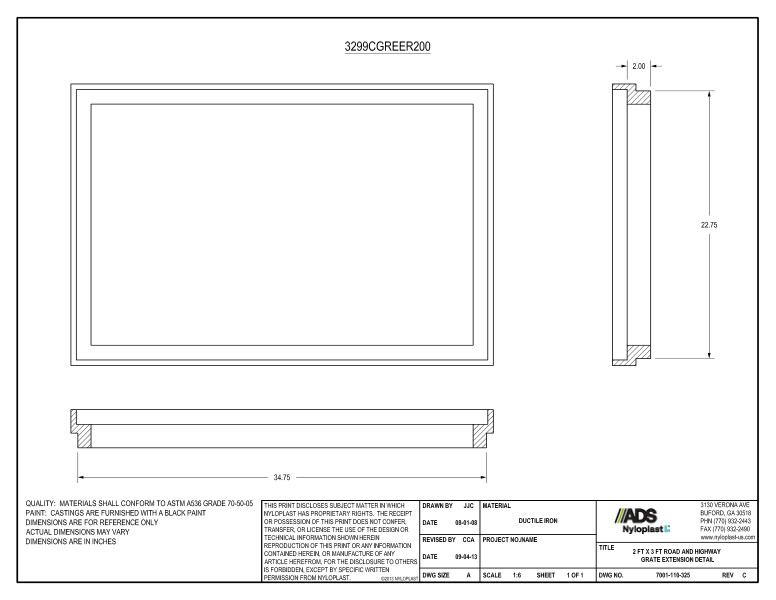 This document is the 2' x 3' Road and Highway Grate Extension Nyloplast Detail. 3 nyloplast illustrations with dimensions shown.
The 3 details show the various angles of the grate extension with dimensions.
Materials shall conform to ASTM A536 grade 70-50-05. The castings are furnished with a black paint. Dimensions are for reference only and in inches.