SC-740 StormTech Technical Specification
Filename:
SC-740 StormTech Technical Specification .pdf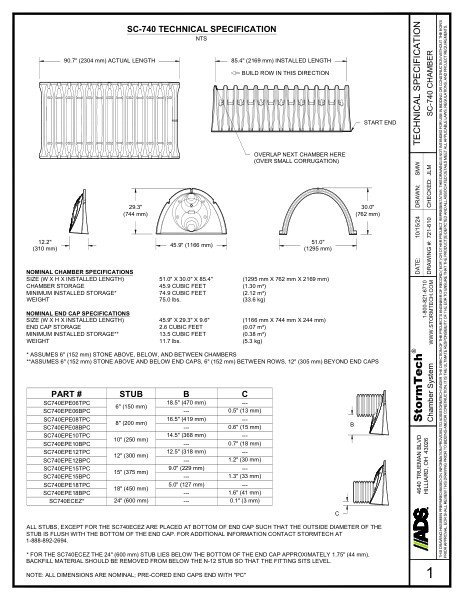 The SC-740 StormTech Technical Specification.
The specification show cross sections of various chamber parts. Chamber, arch and end cap dimensions are shown. A chamber note states that it accepts 4" SCH 40 PVC pipe for inspection port. For pipe sizes larger, use an Inserta-TEE connection centered on a chamber crest corrugation.
SC-740 technical detail with nominal chamber specifications and dimensions, storage and weight is included.
A chart detailing nominal end cap specifications, part numbers and drawings are shown.