COMMUNITY
January 10, 2023 / 2 minute read
ADS Spotlight | Brian Rustia | Market Manager
Brian Rustia joined Advanced Drainage Systems in 2005 as a Technical Sales Engineer. He lives with his wife in Fairfax, Virginia. Brian graduated from the University of Florida with a degree in Industrial/Systems Engineering and then went on to receive his Masters from the University of Maryland and their Civil Engineering program. In his current role as a Market Manager for StormTech, Brian is the primary interface between the ADS StormTech product line and ADS Field Sales and Engineering.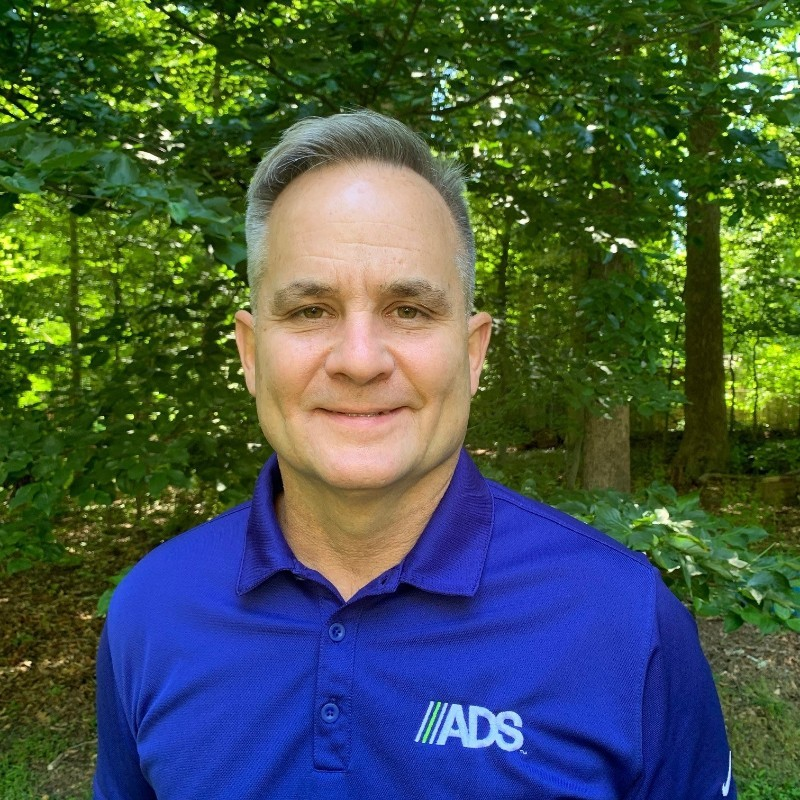 How many years of experience do you have and where did you graduate from?
I have 17 years of experience with Advanced Drainage Systems. I'm a reptile through and through - a Gator (U. of Florida) for my BS in Industrial/System Engineering and a Terrapin (U. of Maryland) for my Masters in Civil Engineering.
When/how did you discover you wanted to be an engineer?
I'm a natural fixer. I always have liked figuring out how things work. Math came easy to me, and science always interested me. Just prior to graduating high school my parents said, "We'll pay for college, but you better have a plan". Engineering was my plan.
What do you like most about the work you do?
Easily the people and the projects. StormTech and ADS offer great products for solving projects and the culture is great. It makes it easy to get up and go to work every day.
When you think about working at ADS, what makes you proudest or most excited?
It's hard to pick just one thing, but I really enjoy the sustainability aspects of our products. Being the largest plastics recycler in North America is pretty amazing. Giving an owner a solution to developing in a sustainable way and providing solutions to issues that come along with stormwater management gives me a great feeling.
What about StormTech specifically would you want someone that's not familiar with it know?
StormTech is both quantity and quality stormwater management. The infiltration footprint StormTech provides is second to none in the market, and they have a great Market Manager.
What advice would you give to someone who is thinking about becoming an engineer?
There's great job security. It will always rain. I joke, but it's a great career and you can see the impact being made in communities all over the world.