COMMUNITY
May 30, 2023 / 2 minute read
ADS Spotlight | Karie Bogrette | Product Manager
Karie Bogrette joined Advanced Drainage Systems in 2022 as a Product Manager. She lives with her husband and children in Annville, Pennsylvania. Karie graduated from York College of Pennsylvania with a BS in Sport Management and then went on to receive her MBA with a focus in Operations from the University of Scranton. In her current role as a Product Manager, Karie is primarily responsible for the product lifecycle management, operations, finance, and marketing of StormTech.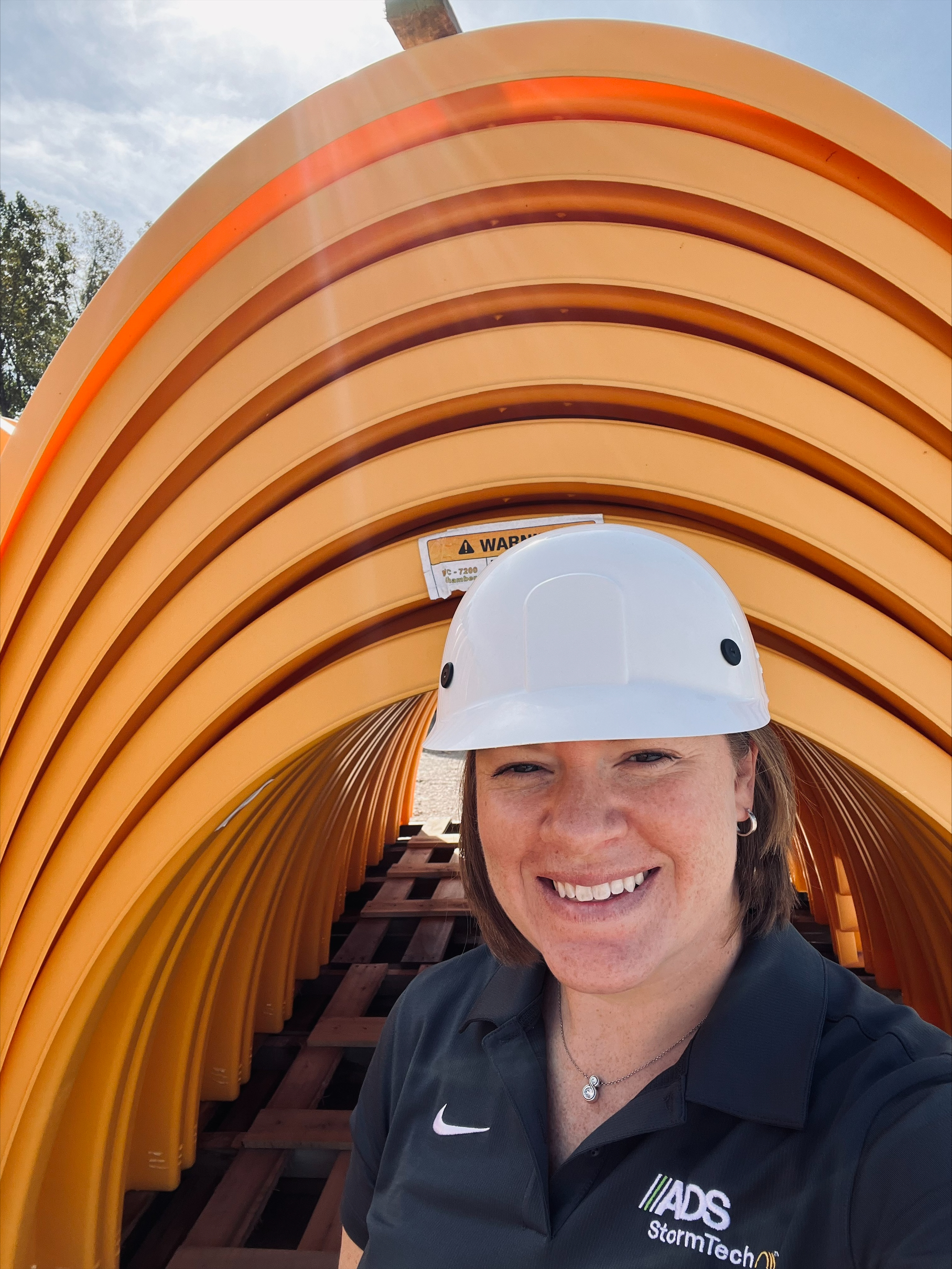 What kinds of positions did you have before starting with ADS?
I spent a handful of years in professional sports & entertainment working for a couple of different AHL clubs. During that time. I gained experience in customer service, game day operations, grass roots marketing, and promotions. My next career move was to a global engineering company that manufacturers electric components, sensors, and heat-shrinking tubing. During my 13-year tenure there I supported distribution partners and direct customers through roles of increasing responsibility in customer service, sales, sales management, and product management. I gained insights into industries such as automotive, aerospace, defense, oil, gas, rail, industrial commercial transportation, appliances and so much more.
What do you like most about the work you do?
All of it, honestly. The biggest draw for ADS for me, as an employee, is being part of something bigger. We all have a duty to protect our world's resources and limit our carbon footprint as much as possible. Aligning those intrinsic values to a company's mission is a win-win!
When you think about working at ADS, what makes you proudest or most excited?
We are one of the largest plastic recycler's in North America!
What about StormTech specifically would you want someone that's not familiar with it know?
It might look like a simple arc-style chamber, but there's A LOT of over-engineering that goes into these products. That means structural integrity, long service life, and a commitment to quality like you won't see anywhere else.
What advice would you give to someone who is thinking about becoming a product manager?
Network! You never know who you'll meet that will eventually help you find your dream role. I never thought I'd find myself moving from automotive electronics to stormwater management but the timing was right, the opportunity was right, and I couldn't be happier with my career path!