THOUGHT LEADERSHIP
April 18, 2022 / 3 minute read
A History of Innovation in Stormwater Management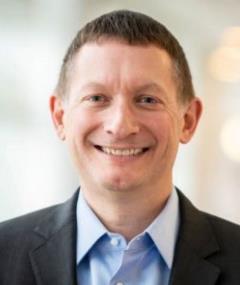 Written by Brian King, Executive VP, Marketing, Product Management and Sustainability
At ADS, we talk a lot about innovation. Our company was founded on it when we started making corrugated plastic pipes more than 50 years ago, well before any other company considered the value that kind of product could bring to stormwater management

In the beginning, we focused on agricultural fields, and our pipes provided water management solutions for farms across the Midwest. We easily could have continued with that one product, but instead, our founders recognized other problems corrugated plastic pipes could help solve: managing stormwater in cities and suburbs: in all the places that we live, work, shop and play .
We could have stopped there, but we didn't. We saw that ADS had a crucial role to play in the environment, by managing stormwater in a sustainable way. We began thinking about how to provide a more sustainable storm water management solution, to protect our most precious resource: water.

I believe innovation is just one reason ADS has grown to become an international company, one that last year reached nearly $1.9 billion in annual revenue.
- Brian King, EVP Product Management and Marketing
So today, when we talk about stormwater solutions, we talk about the life cycle of a rain drop: we capture, convey, store, and treat water. When a rainstorm passes through your city or town, the rain that isn't absorbed into the soil must go somewhere. Our pipes run beneath cities across North America, capturing that rain, moving it to where we want it to go, storing it in underground ponds, then releasing it through a series of treatment solutions that remove contaminants, returning the rainwater to the environment — hopefully, in a better condition than when it was captured.
Again, we could have stopped. But instead, we saw a new, crucial role we could play. Our pipes are made of plastic, and we realized we could utilize plastic already made in the world. We committed to sourcing as much plastic for our pipes as possible through recyclers, and today we are North America's largest recycler of one of the most common types of plastic – high-density polyethylene, otherwise known as HDPE. In 2021, we turned about 510 million pounds of HDPE plastic into pipes that captured, conveyed, stored and treated rainwater.
We aren't done: Our goal is to recycle a billion pounds of plastic by 2032.
The common thread through all of this is innovation: Recognizing a societal need and thinking deliberately and creatively about how best to solve it.
I have been inspired by companies that are considering how to innovate solutions that make our world more sustainable. Consider Levi's, the iconic brand that launched the blue jean 140 years ago. Levi's could have stopped with that one innovative product. But instead, it has launched initiatives to recycle used fabric into new clothing and to transform plastic bottles into apparel. Or the online payment company Stripe, which created new software that allows customers to contribute a percentage of their sales to fund carbon-removal technologies — an effort to build a more sustainable world.
ADS has done this throughout its history. That might mean new products or new ways of thinking about how existing products can be used. Innovation might also mean improved products, more efficient processes, better tools for designing stormwater management solutions and using more recycled products.
I believe innovation is just one reason ADS has grown to become an international company, one that last year reached nearly $1.9 billion in annual revenue.
Innovation is one of the most exciting parts of our business, and it's part of our DNA at ADS. I would welcome a conversation with you about innovation in your own work life or at your own company. Feel free to each out to me at brian.king@adspipe.com, because the more ideas we share, the more we learn and grow. And ultimately, growth is what innovation is all about.