Our Reason is Water
Our vision is to advance quality of life through sustainable solutions to water management challenges.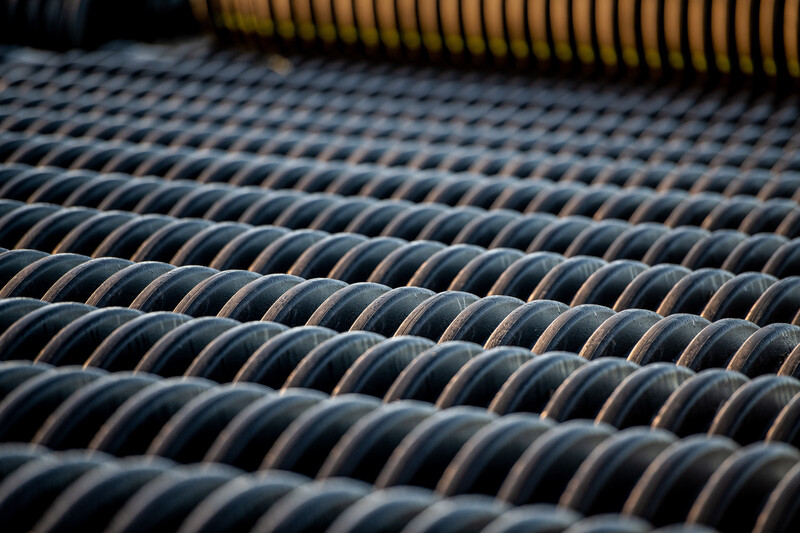 Recycled Plastic Pipe Wins in New Report
The National Academy of Sciences recently released a report citing that, "The use of recycled plastic pipes in infrastructure has been perfected and is economically viable."
Learn More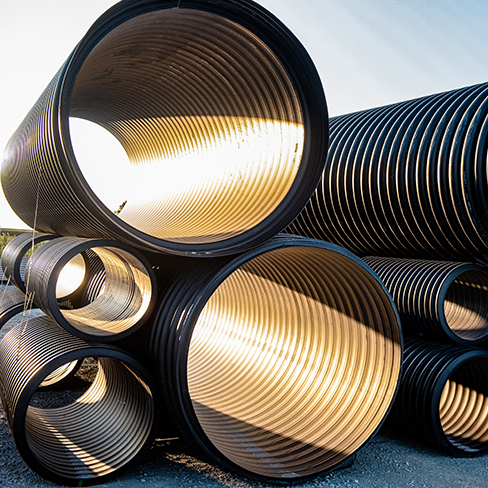 November 15 is America Recycles Day
America Recycles Day® is the only nationally-recognized day dedicated to promoting and celebrating recycling in the United States. As one of the largest plastic recycling companies in North America, we understand the importance of creating a circular economy.
How We Recycle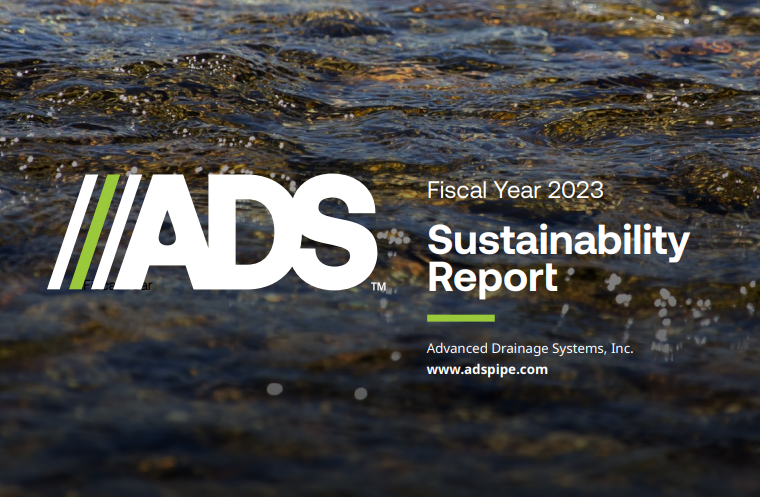 Making an Impact on the Environment
We are committed to setting and achieving science-based targets for greenhouse gas emissions to do our part in mitigating climate change. You can read more in our 2023 Sustainability Report.
View our 2023 Sustainability Report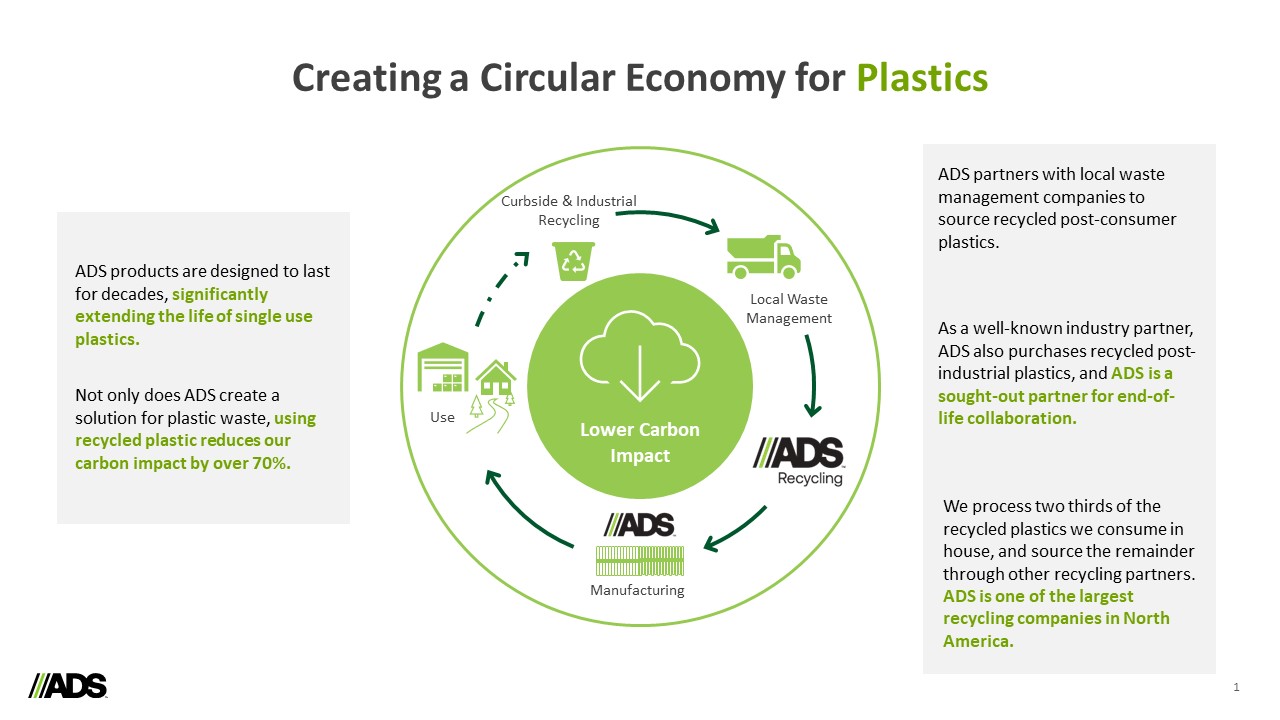 ADS Environmental Awards of 2023
Please complete the following form to be contacted by an ADS representative. All fields are required unless otherwise stated.