StormTech Design Tool
Create site-specific stormwater management systems.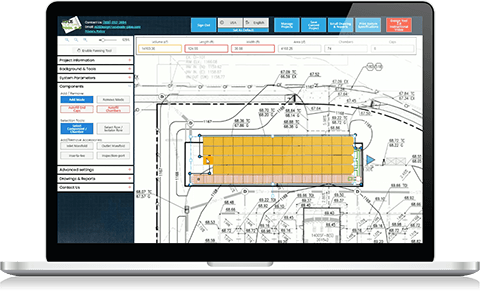 Easy-To-Use Tool For Stormwater Challenges
The StormTech Design Tool allows for a quickly designed, custom-tailored, underground stormwater management system that can be immediately utilized in project documents. This new design solution is more efficient and accurate compared to anything else available today.
View the StormTech Video Library
Did you know?
StormTech chambers can be delivered to your jobsite in 3 weeks or less.
Introducing the New StormTech MC-7200
Our newest solution for managing stormwater intake uses a unique patented design that's engineered for high performance and maximum flexibility.
Learn More