RESILIENCY
August 4, 2022 / 2 minute read
ADS Responds to Flooding in Eastern Kentucky
Between July 25th and July 30th, 2022, thunderstorms brought heavy rain, flash flooding, and river flooding that has devastated eastern Kentucky and central Appalachia. Rainfall estimates suggest that upwards of 14-16" of rain fell during this 5-day period with many more locations receiving 6-10" of rain. With the devastation seen throughout the region, ADS was called upon to provide pipe products to the county road departments in eastern Kentucky in order to help get their roads re-opened.
As orders came in Thursday morning for ADS pipe, we were able to rapidly respond, mobilizing our crews in Muncy, PA and Jackson, MS. Nearly 3000' of pipe products were then delivered on Saturday morning. Our recovery goal is to mobilize and repair quickly, reestablish and maintain public safety and mobility, and ensure systems are stronger and more resilient.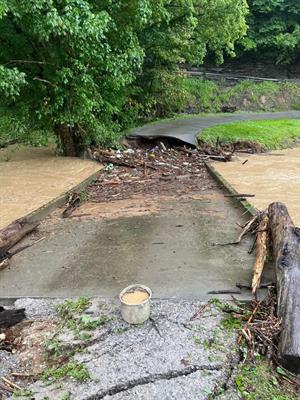 Sadly, events like the flooding in eastern Kentucky are becoming more and more common. The increased number of annual events is staggering. In 2021 alone, there were 20 weather events as compared to a 1980-1989 timeframe that had a total of 31 weather events.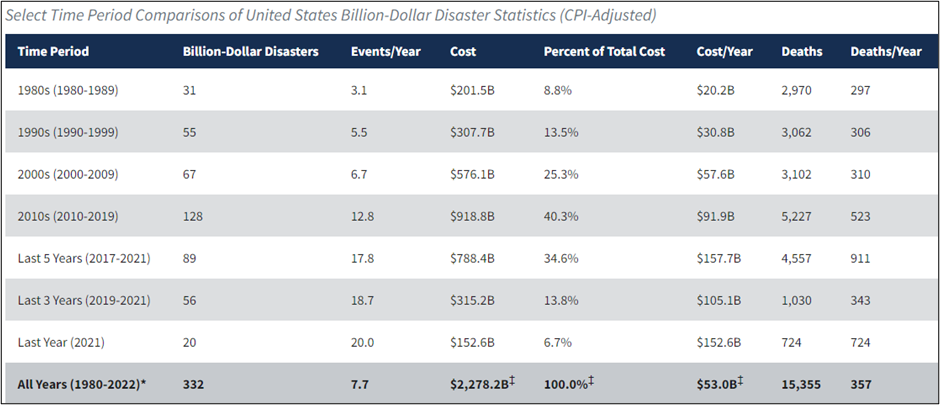 At ADS, one of our goals is to help communities build resilient and sustainable communities.
Resiliency is the ability to prepare and plan for, absorb, accommodate, recover from, or more successfully adapt to the actual or potential adverse events as appropriate for the importance of the site. A resilient built environment:
Results in less physical, economic, environmental, and social damage and impact
Supports a fuller, more robust, speedier recovery
Requires less time and money to be spent on relief efforts and repairs
Preserves and enhances the community around it
As we continue to support the eastern Kentucky community, our pipe will supply the area with more resilient stormwater management and help to build a more resilient environment moving forward.