12" AdvanEdge External Split Coupler (AdvanEdge Fittings)
Filename:
12" AdvanEdge External Split Coupler (AdvanEdge Fittings).pdf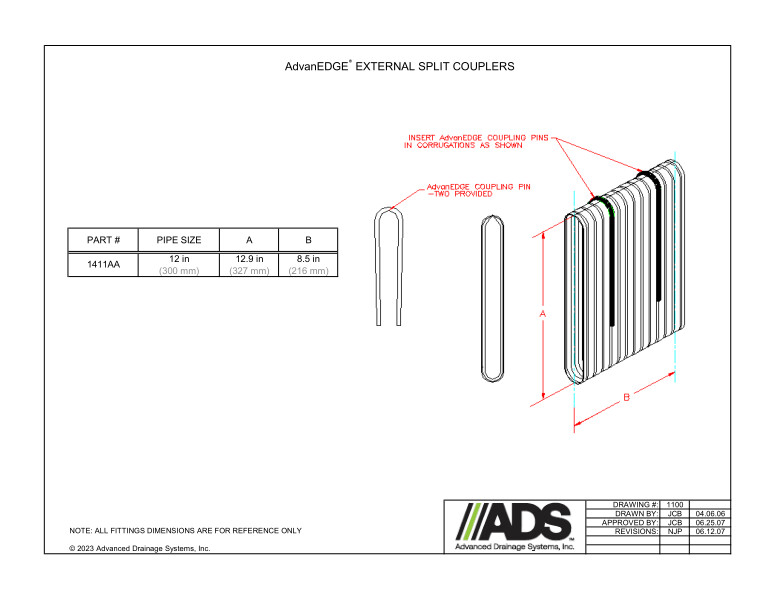 This document is the 12" AdvanEdge External Split Coupler (AdvanEdge Fittings). Diagrams with table provided.
The AdvanEDGE External Split Couplers has 3 diagram. The first detail shows the AdvanEdge coupling pin-2 provided. A second detail shows the single split coupler. A third detail shows the A/B dimension with a note to insert AdvanEdge coupling pins in corrugations.
The table provides the values for Part number, pipe size and A/B dimensions.
All fittings dimensions are for reference only.