StormTech chambers can be used for commercial, municipal, industrial, recreational and residential applications
One of the key advantages of the StormTech chamber system is its design flexibility. Chambers may be configured into beds or trenches of various sizes or shapes. They can be centralized or decentralized, and fit on nearly all sites.
Chamber lengths enhance the ability to develop on both existing and pre-developed projects. The systems can be designed easily and efficiently around utilities, natural or man-made structures and any other limiting boundaries.
Did You Know?
There are over 40,000 StormTech systems in the ground and in service around the world.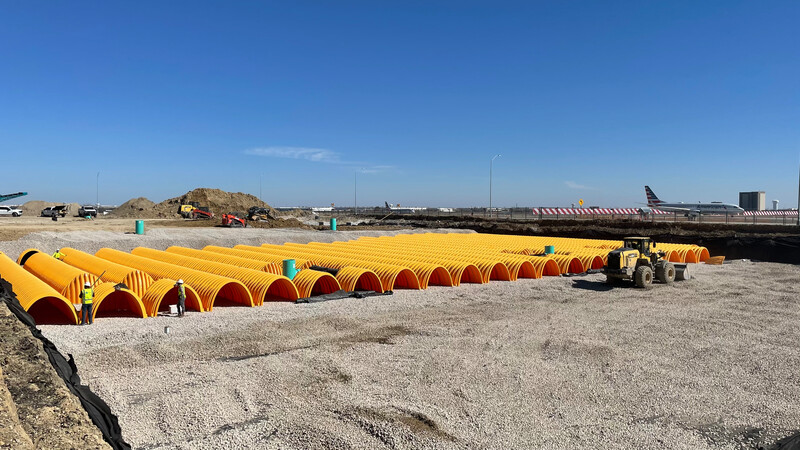 Keeping Runways Safe
StormTech Chambers were used to build an airline's fulfillment center for its underground detention solution. Many airports choose ADS when working on projects.
Learn More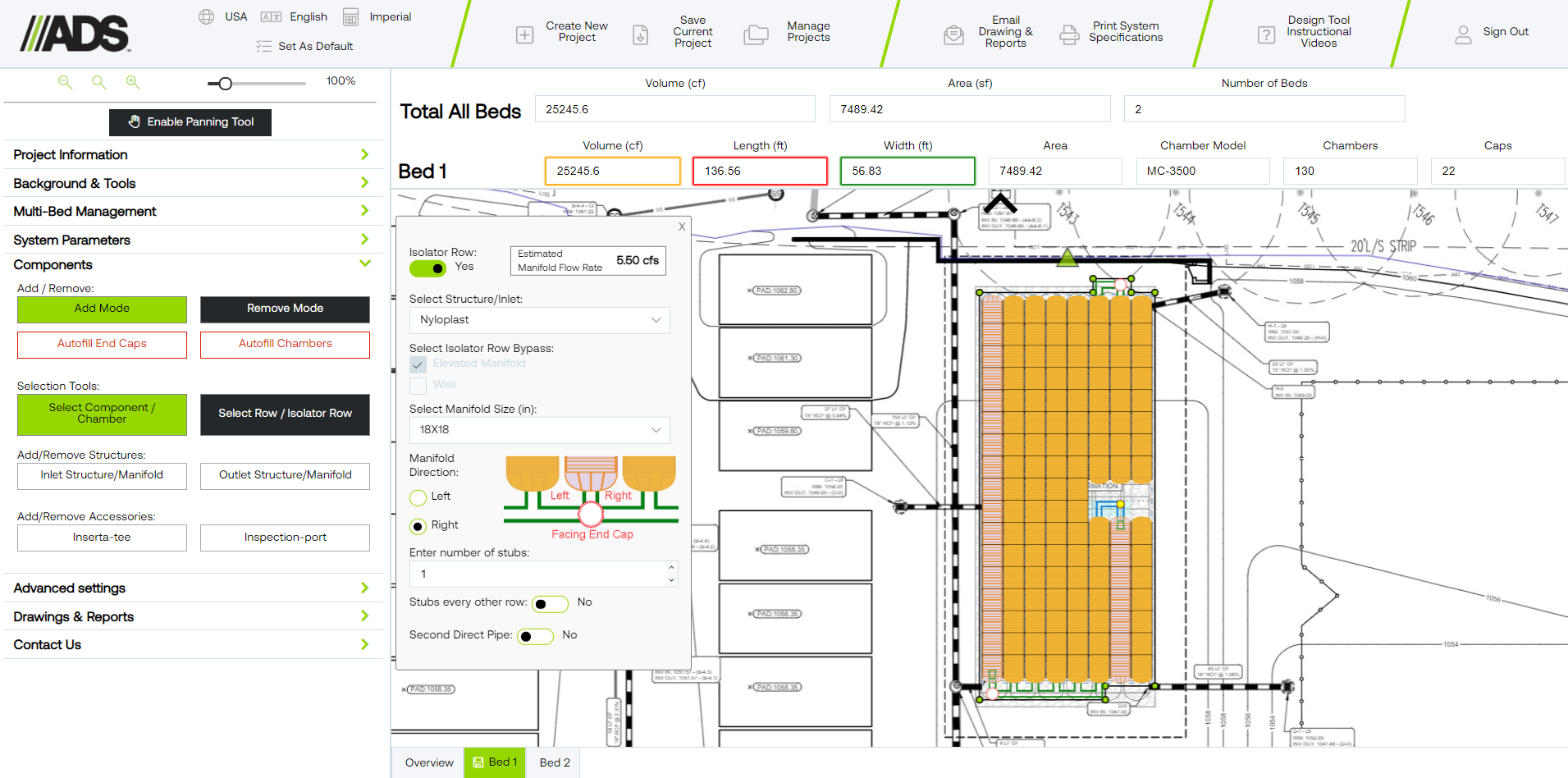 Start Your Next Project
Ready to dig in? Use our Design Tool to start building your project.
Get Started