48" Polypropylene Basin with Weir Plate
Filename:
48" Polypropylene Basin with Weir Plate.pdf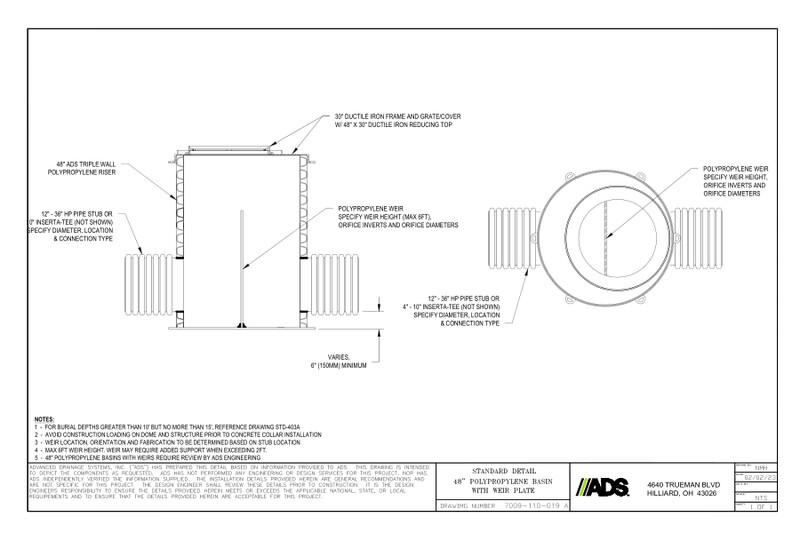 This document is the 48" Polypropylene Basin With Weir Plate. A detail shows the 48" polypropylene basin specification with descriptions and dimensions.
The first detail shows the 30" ductile iron frame and grate/cover with 48" x 30" ductile iron reducing top, 48" ADS triple wall polypropylene riser, 12" – 36" HP pipe stub, polypropylene weir and 6" minimum.
The second detail shows the 12" – 36" HP pipe stub and 30" and polypropylene weir.
Notes state that for burials depths greater than 10' but no more than 15', reference drawing STD-403A. Avoid construction loading on dome and structure prior to concrete collar installation. Weir location, orientation and fabrication determined by stub location. Maximum 6 foot weir height and 48" polypropylene basins with weirs require a review by ADS engineer.