104 Pipe Anchoring Detail
Filename:
104 Pipe Anchoring Detail.dwg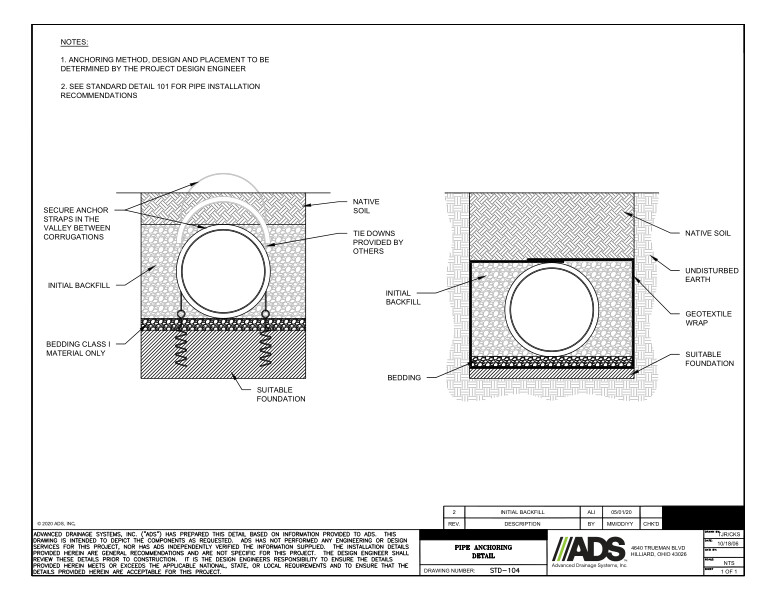 This document is 104 Pipe Anchoring Detail. Diagrams with descriptors and notes explain the anchoring system.
The 1st diagram shows the secure anchor straps in the valley between corrugations, initial backfill, bedding Class I material only, native soil, tie downs and suitable foundation.
The 2nd diagram shows the initial backfill, bedding, native soil, undisturbed earth, geotextile wrap and suitable foundation.
Notes recommend that anchoring method, design and placement to be determined by project design engineer.