Foundation Drain Detail
Filename:
Foundation Drain Detail.dwg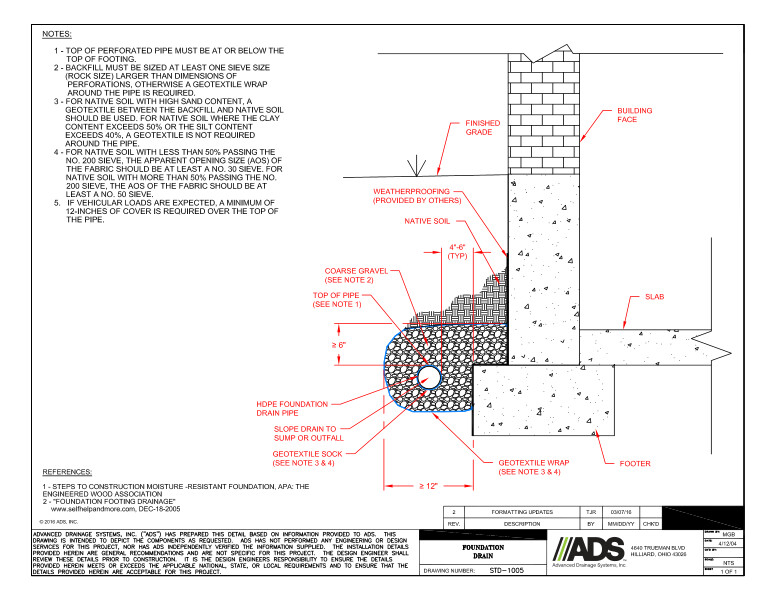 This document is the Foundation Drain Detail. Notes with illustration and references shown.
The illustration shows a foundation with building face, finished grade, weatherproofing, native soil, course gravel, top of pipe, slab, HDPE foundation drain pipe, slope drain to sump or outfall, geotextile sock, geotextile wrap and footer.
Note 1 explains that the top of perforated pipe must be at or below the top of footing. Note 2 states that backfill must be sized at least once sieve size larger than dimensions of perforations, otherwise a geotextile wrap around the pipe is required. Note 3 clarifies that native soil with high sand content needs a geotextile between the backfill and native soil should be used. For native soil that's exceeds 50% clay or silt exceeds 40% a geotextile is not required. Note 4 says that native soil with less that 50% passing the NO. 200 sieve, the opening size of the fabric should be at least a NO. 30 sieve. Note 5 states that vehicular loads are expected. A minimum of 12 inches of cover is required over top of pipe.
References are listed.