COMMUNITY
September 21, 2022 / 2 minute read
ADS Spotlight | Noah Hanley | Project Engineer
Noah Hanley, EIT joined Advanced Drainage Systems in 2014 as a Support Engineer within the Nyloplast team. He lives with his wife, Miranda, in Georgia with their two children, Lincoln and Lachlyn. Mr Hanley graduated from Southern Polytechnic State University in 2013 with a degree in Civil Engineering Technology. In his current role as a Project Engineer, he is a key member of our Nyloplast team. His responsibilities include, but are not limited to, technical assistance, collaboration with our sales team, and creating tools and technical documents for our customers.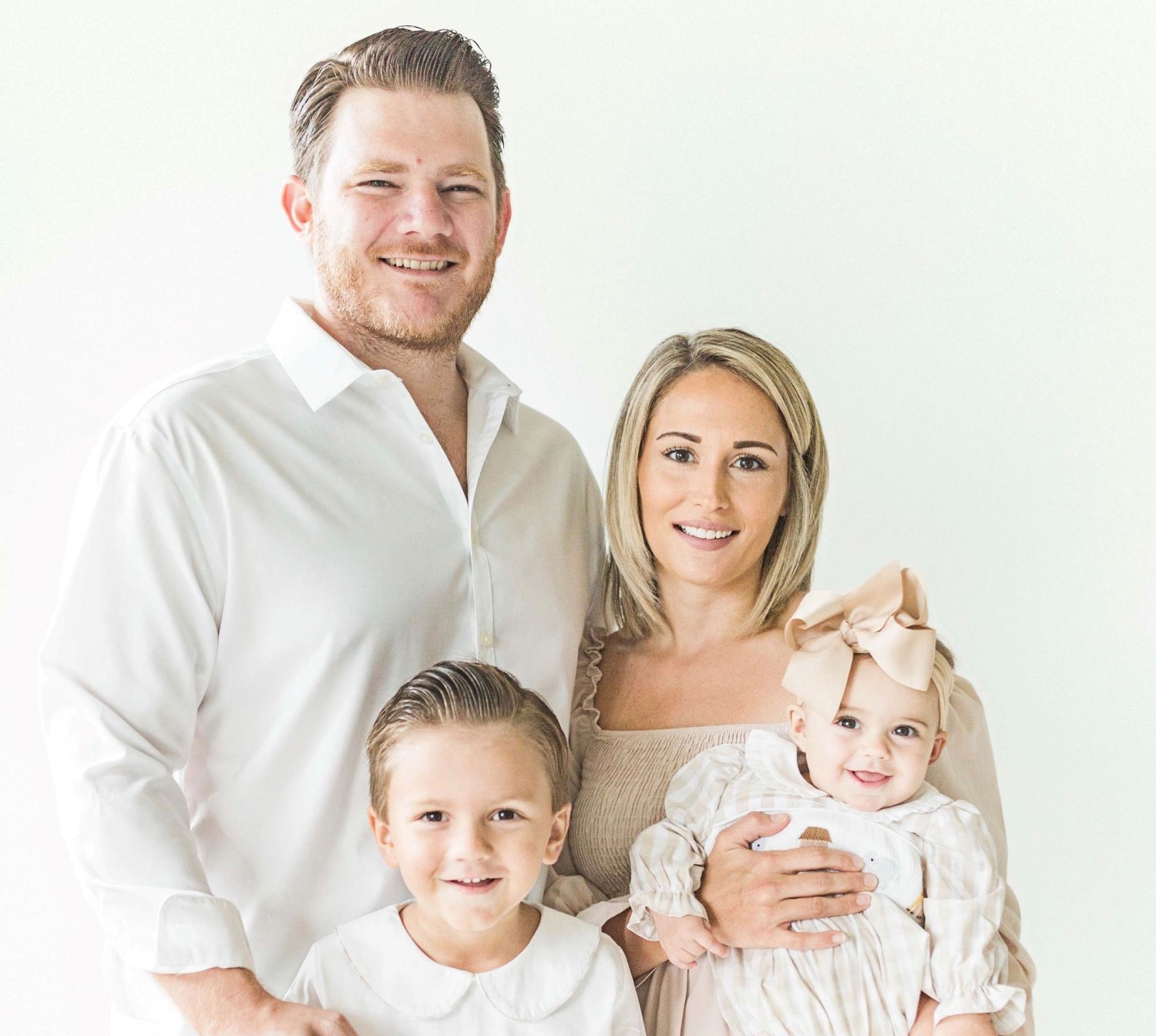 How many years of experience do you have as an engineer and where did you graduate from?
I have a little over 8 years of experience. I started my career with Advanced Drainage Systems in 2014, after graduating from Southern Polytechnic State University (now Kennesaw State University) in 2013. I majored in Civil Engineering Technology with a minor in Business Administration.

When/how did you discover you wanted to be an engineer?
I knew I wanted to be an engineer pretty early on in high school because math and science were the two subjects that intrigued me the most. I decided on Civil Engineering in college because it has multiple areas of concentrations that provided options to choose from whether it was related to structures, traffic, stormwater, etc.
What do you like most about the work you do?
The daily challenges that I encounter. There are a lot of curveballs thrown my way which keep me on my toes. It could vary from assisting the sales team with a unique application, helping a customer understand the benefits of using our PVC structures vs concrete from a technical standpoint, or working through calculations to make sure the data we provide in certain tools/documents is correct. I also enjoy working with ADS team members on various types of projects that help keep driving us forward as an organization and gives us the upper hand on our competitors.
When you think about working at ADS, what makes you proudest or most excited?
What makes me the proudest or most excited while working with ADS is seeing the end result of something that I've had a hand in. Whether it is completing a new tool for our customers that we publish online, assisting in making sure our product goes in the ground even though there were challenges early on, or gaining approvals through various municipalities and other entities nationwide.
What does working with the Nyloplast Team mean to you?
The Nyloplast Team is a family, and we all work together towards a common goal while having fun doing it. Everyone looks out for one another and it's a great feeling to know everyone is striving for the same goals while having your back.
What advice would you give to someone who is thinking about becoming an engineer?
Every field has their own pros and cons, but engineering is unique in its own way. It will challenge your strengths and weaknesses on a daily basis, but the sense of pride one gets when seeing the fruits of their labor after working through the various challenges thrown their way is one of the best experiences.