THOUGHT LEADERSHIP
March 31, 2022 / 4 minute read
The Importance of Diversity, Equity and Inclusion at ADS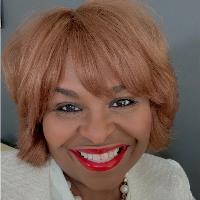 Written by Margaret Finley, Director of DEI and Head of Corporate Affairs
When talking about Diversity, Equity and Inclusion (DE&I), I believe it is important for us to think about the part we 'play' in the story. As we're all living the human experience, we are more alike than different. It is impossible to comprehend the experiences of others without educating ourselves, and being open to listening and to understanding the experience of others that shapes their values, beliefs and behavior.

When I began my work at ADS five months ago, I joined a company that was already well on its DE&I journey — and it is a journey, as I so often tell people when we talk about DE&I.

Why does diversity matter to ADS?

It was important to me that I ask that question, and then listen to understand and without judgment. Having an open mind and heart, I believe is necessary for people to feel safe asking vulnerable questions. And that is how we all grow.

So, why are we doing this?

We are diversifying because it makes good business sense. Diversity gives ADS a competitive advantage in a very competitive talent marketplace. Together, we are committed to creating a workplace where every employee feels valued, heard and respected. We want our employees to feel that they can bring their whole self to work.

Now is the time for us to move beyond DE&I buzzwords. In order for companies to reap the benefits of a more diverse workforce at all levels of their company, we must value diverse perspectives because they lead to better ideas. Better ideas lead to better processes. Better processes lead to better performance. Better performance leads to more opportunities for all. I recommend that companies consider promoting internally when possible and finding talent externally when necessary. At ADS, we've attained results from a combination of both approaches.

We also have to meet our employees where they are in their own journeys when it comes to understanding the importance of DE&I. That's why we have to articulate our "why" — why is DE&I important for our business? What do we mean, beyond the buzzword, when we talk about DE&I?

At ADS, we are currently in the process of articulating our "Why DE&I" to help employees understand DE&I. As we continue to travel on this journey, I try to keep front of mind, both for myself and our team, that nothing will change if we don't have essential conversations and hold one another accountable by doing what we say we will do.
ADS is a global company that is committed to DE&I, and we know building culture doesn't happen overnight. For others looking to build their own cultures, I'd share this: We have had success at ADS by starting with a solid foundation for our DE&I growth. One example: In 2021, our executive leadership team participated in a DE&I awareness experience, and doubled down on its commitment to moving people of color or of other underrepresented minority backgrounds into leadership roles, beginning with director-level positions, supervisors and managers.
The results of these efforts are measurable: In fiscal 2021, 50% of our director-level hires were diverse. While this is a step in the right direction, we are aware that we still have a long way to go.
We are building a long-lasting strategy for our company. With this in mind, I'm excited about our continued journey that we are committed to take together — one heart, one mind and one hire at a time.