PRODUCT
April 29, 2022 / 5 minute read
3 Reasons to Choose the Nyloplast 12" Universal Inline Drain for Stormwater Intake
Are you looking for an in-stock, adjustable and reliable solution for stormwater inlets? If so, the Nyloplast 12" Universal Inline Drain may be just what you need. Our newest solution for managing stormwater intake uses a unique patented design that's engineered for high performance and maximum flexibility.
Common applications include commercial settings, academic institutions, sports and turf fields, big-box retail and grocery, multi-family and mixed-use development projects, warehouses, and large manufacturing plants.
Below, we'll dive into the 3 reasons the Nyloplast 12" Universal Inline Drain might be the best solution for you.
What is a storm drain inlet?
Storm drain inlets are the opening that allows stormwater to flow into a storm drainage system. There are a few main types of inlets including:
Curb opening inlets: Vertical openings in the curb covered by a top slab
Grate Inlets: Consists of an opening in the gutter or ditch covered by a grate
Combination: Includes both a curb-opening inlet and a grate inlet placed in a side-by-side configuration
Slotted Drains: Corrugated pipe with extended slot, or throat at the top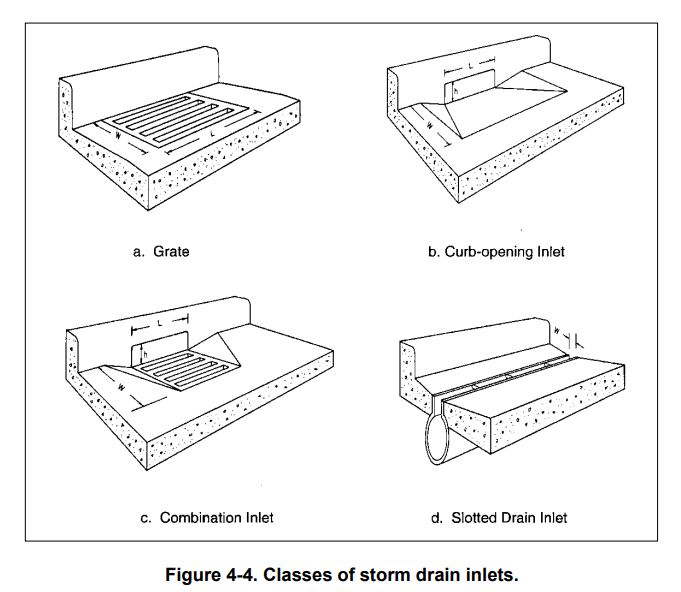 Readily Available
Despite challenges in the market, the Universal Inline Drain is available locally thanks to our wide distribution network. Our tireless efforts to satisfy customer demand have resulted in this product being stocked by local distributors. Contact your local distributor for off-the-shelf shipping. The Universal Inline Drain can be ordered, shipped and delivered with one-week.
A Universal Solution
The Universal Inline Drain comes with a six-inch hole to handle common grate inlet flows through an open 12" grill. It can be installed four times faster than traditional concrete drains and will never need mortar or sealant. Its flexible design can be easily adapted to various grate types and pipe sizes – up to 12" diameter.
"If you're working with concrete, it's harder, tougher to move around. It's easier to move this stuff [Nyloplast] around. Concrete's a lot heavier. You have to have chains and strap as to where Nyloplast is lighter, easier to work with and the safety is a lot better," explained Richard Friend, of Todd Alspaugh & Associates. "The safer the product, the easier it is for everybody to go home at night. Anybody that works with concrete knows it's a lot longer process."
Reliable Durability
When compared to traditional inlets made from concrete, the Universal Inline Drain always comes out on top. The Universal Inline Drain is an injection molded PVC part designed to provide a leak-free performance when connecting to various pipe and sizes.
Brian King, our EVP of Marketing and Sustainability explained, "It became quickly apparent in our discussions with contractors and engineers that a gap existed for a universal inline drain product that was readily available, easy to install and reliable beyond a handful of years." The Universal Inline Drain boasts a 100-year service life, maintains an H20 load rating, and provides a water-tight connection.
Closing
In today's world, people are increasingly seeking quick, easy solutions that can help reduce stress, save time and save money. Unlike traditional drains, which require multiple connections and careful attention to fit properly, the Nyloplast Universal Inline drain can be field adjustable to onsite conditions. In addition, they are designed to easily redirect stormwater away from homes and buildings – meaning they can help keep property safe even during heavy rainstorms or flash floods. Whether you're an engineer looking for an efficient drainage solution or a business owner in need of reliable infrastructure protection, the Universal Inline Drain is the perfect choice for your needs. Why wait? Get started today and enjoy all its amazing benefits.
To learn more about the Nyloplast 12" Universal Inline Drain, visit adspipe.com/nylo-universal.